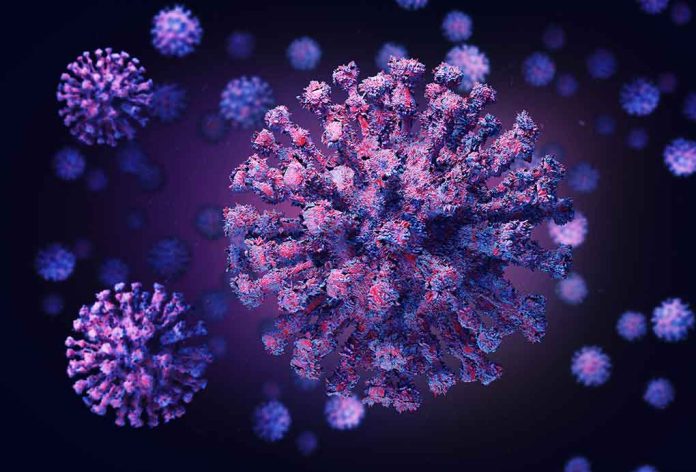 China's COVID Zero Strategy Comes At A TERRIBLE And Literal Price
(BrightPress.org) – As China tries to compete for dominance on the international stage alongside the United States, its financial situation could get in the way. The communist country is facing a fast-shrinking economy. Many believe President Xi Jinping's insistence on sticking with the Zero COVID policy is to blame.
China's economic reports from July paint a grim picture of an economy in free-fall, with virtually every metric of growth – or even stability – coming in far below expectations. https://t.co/bJbihaBUdu

— Breitbart News (@BreitbartNews) August 17, 2022
In late June, Xi said he would keep the controversial policy in place indefinitely, even if it harmed the nation's monetary health. The protocol involves locking down regions, cities, blocks, and even individual businesses if one person tests positive for COVID-19. The government appears unwilling to compromise people's health for the economy in a society that has low vaccination rates among the elderly — and vaccines many say are ineffective. Still, the balance between containing infections and improving fiscal viability is becoming more problematic as economic indicators worsen.
Hanging over the country is a collapsing retail environment, a fast rise in unemployment, and a significant decrease in productivity. It also has a struggling real estate market, a potential mortgage meltdown, and developers in serious financial trouble. It's a disaster many say is the fault of the Chinese Communist Party (CCP) government. Officials may be out of options to rescue the nation's economic health. Ordinarily, the country depends on local governments to solve problems like this, but their tax revenues have been badly hampered by lockdown policies.
Will China escape the trap that it created for itself?
Copyright 2022, BrightPress.org