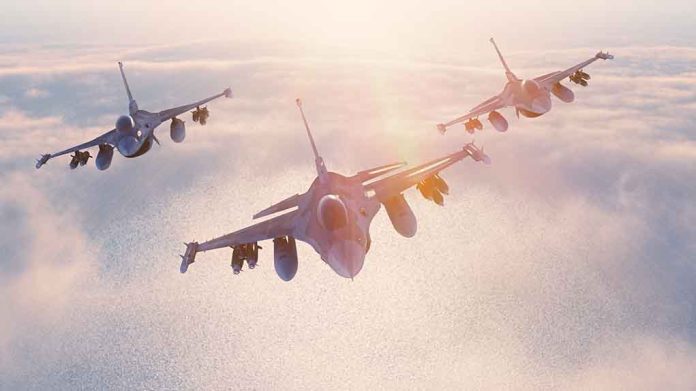 (Brightpress.org) – The U.S. Air Force destroyed a controversial Chinese-owned balloon that had been hovering over Canada and the United States last week. They first detected the potential Chinese spy balloon as it entered U.S. airspace over Alaska on Saturday, January 28th. It flew over Alaska and the Canadian Northwest Territories, crossing back into American airspace on Tuesday which was the first time President Joe Biden was briefed. It was shot down Saturday, February 4th.
Republicans used the opportunity to bash Biden; Mississippi Senator Roger Wicker called the incident a "disastrous projection of weakness." Senator Thom Tillis (R-NC) demanded answers from the White House on why they allowed the intrusion to go on for days before acting.
Secretary of State Anthony Blinken canceled his trip to China over the incident, while the Pentagon acknowledged another Chinese balloon flying over Central and Southern Americas, invading Latin countries' airspace.
Biden reportedly wanted to shoot the balloon down on Wednesday but was put off by Pentagon officials who suggested they wait until it was over water so as to avoid causing any harm to American property or individuals on the ground. The balloon prompted concerns that the Chinese were surveilling sensitive U.S. military locations in northern Montana where the bulk of American nuclear ICBMs are housed.
Officials attempted to calm concerns by suggesting the balloon did not offer any new data that the Chinese Communist Party couldn't already acquire by the use of their satellites. They did, however, suggest that our forces on the ground were aware of the balloon and adapted accordingly.
China has denied allegations of spying, claiming the device was a privately owned weather research vessel that had veered off course. The Pentagon rebuffed those claims. Footage of the explosion went viral online. The FAA had to redirect traffic around the area to avoid any collateral damage. Chinese commentators cracked jokes, pointing out that the Americans couldn't even defend the country from a balloon.
Copyright 2023, BrightPress.org