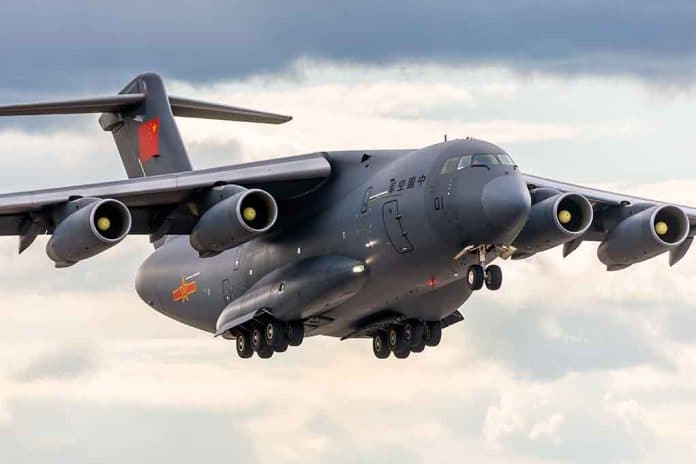 (BrightPress.org) – In 1999, Serbia developed resentment against NATO over its air campaign during the Kosovo conflict. Since then, it has fostered a deep relationship with the Chinese Communist Party (CCP) government. On Saturday, April 9, the Chinese military flew a convoy of six cargo planes into the European country.
INTERESSANT. 🇷🇸🇨🇳☭ — Footage from April 10, 2022 shows Chinese PLA Air Force Cargo planes, reportedly carrying HQ-22 surface-to-air missile systems, arriving at Nikola Tesla Airport in Belgade, Capital of SERBIA ✊ pic.twitter.com/JjMBddjgEP

— JosepBastardas ☭ (@josepbastardas) April 11, 2022
Chinese Foreign Ministry Spokesperson Zhao Lijian said it was a routine operation as part of the two countries' annual cooperation plan. Serbian officials have said something very different. President Aleksandar Vucic confirmed the delivery of the missiles and said his country would soon present the newest pride to the Serbian military. The six Y-20 transport planes could have been carrying Chinese-made HQ-22 surface-to-air missiles. In 2019, Serbia and China agreed to a deal that would supply Serbia with the weapons.
The surface-to-air missile transfer comes as the West grows concerned about an arms buildup in the Balkans while Russia continues its invasion of Ukraine. While Serbia (which borders two NATO countries) condemned the attack on Ukraine, the Serbians are allegedly sympathetic to Russia.
Zhao said the cargo planes had nothing to do with the conflict between Ukraine and Russia. Still, the US is concerned that if Russia and China arm Serbia, it could spark another war in the region — especially against Kosovo after it gained its independence from Serbia in 2008.
Copyright 2022, BrightPress.org