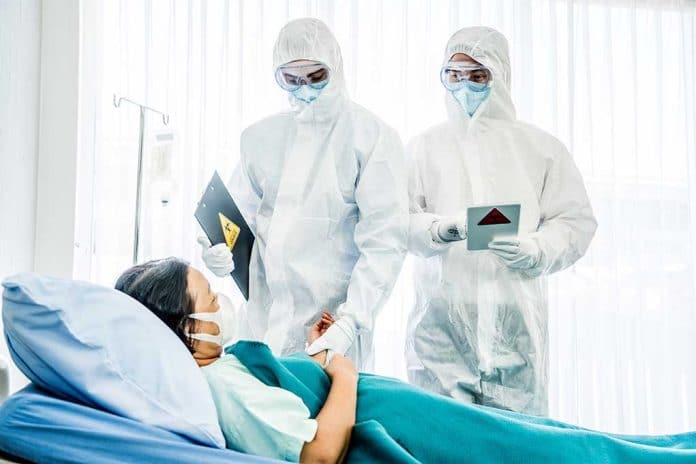 (BrightPress.org) – Across the country, doctors are informing their patients they won't see them any longer unless they're vaccinated. Now, hospitals are moving in the same direction. In Colorado, one hospital system says it won't perform life-saving transplants unless a patient is vaccinated against COVID-19. In Ohio, the Cleveland Clinic took the policy a step further.
Ohio Man's Kidney Transplant Canceled Days Away From Scheduled Surgery Because Donor Wasn't Vaxxed https://t.co/IZJ3uQXlpn via @gatewaypundit

— The Internet Post (@TheInternetPos1) October 13, 2021
Mike Ganin is a 52-year-old in dire need of a kidney transplant. Doctors say dialysis will not keep him alive for long. The Cleveland Clinic canceled the procedure after 13 months of planning and preparing for the big day. Here's the catch: Ganin is fully vaccinated.
Unfortunately, the donor was not. A new policy by the world-renowned medical system says that in order to donate an organ to a patient, said donor must be vaccinated as well. It seems the Cleveland Clinic is willing to condemn patients in dire need of a life-saving cure over the vaccination status of a healthy donor.
Doctors say their hands are tied and they can't do anything about the clinic's policy. There is an ethical debate in the medical community about doctor refusals to treat unvaccinated patients. Shouldn't everyone have access to medical care without prejudice?
Let the debate begin.
Copyright 2021, BrightPress.org