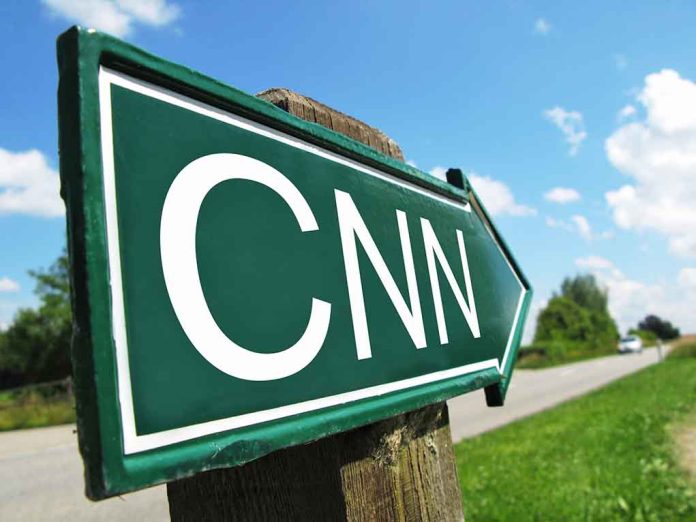 (BrightPress.org) — CNN, a news organization that has been blamed for propagating conspiracy theories and violence, has suffered another humiliation.
Following last week's layoffs, CNN Chairman and CEO Chris Licht held a town hall meeting with staff on Tuesday and announced that they are moving from their iconic Hollywood building to one in Burbank.
The CNN Hollywood offices have been a part of the neighborhood skyline for a while, especially the lit-up network logo letters. Numerous network shows have filmed in the location, including the West Coast studio for Larry King Live.
The CNN building, located at the intersection of Sunset and Cahuenga, was a recognizable landmark in the Sunset Strip's skyline. In 2011, the area wasn't great. Most likely, it's much, much worse now. But there had to be a certain pride in having your place of business in a building lit up with your company's name.
Having your job relocated is one of the worst things that may happen since it affects your commute and, consequently, your quality of life.
If you live in Los Angeles, living close to your place of employment is a must unless you prefer sitting in bumper-to-bumper traffic to start your day.
The distance between Burbank and Hollywood is around eight miles, and during rush hour, those eight miles will feel like they are cut through a dense jungle with no clear path.
A brand-name business like the parent company Warner Bros. Discovery does not give up a prestige item like this easily. In the journalism and entertainment industries, image is essential. The decision is a cost-saving measure as the network lowers its budget amid economic uncertainty. Parent company Warner Bros. Discovery is also saddled with roughly $50 billion in debt.
Let it be clear, though. CNN continues to struggle in the current news media landscape. It remains to be seen how this move will affect the network's ability to report on news, for good or ill.
Copyright 2022, BrightPress.org