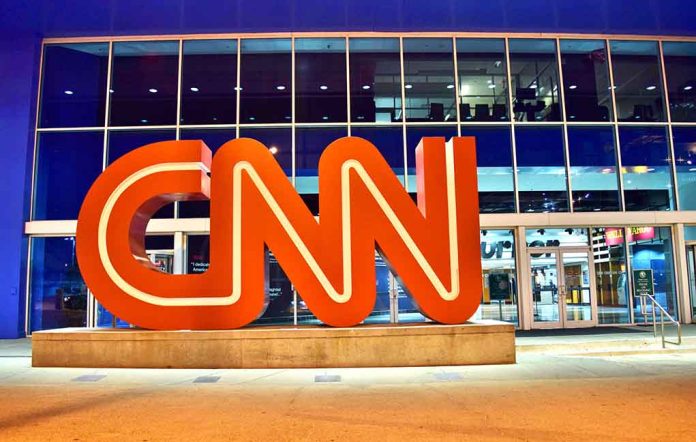 (BrightPress.org) – CNN Host Don Lemon's turbulent argument with Republican primary candidate Vivek Ramaswamy was the final straw in CNN executives' decision to fire the infamous talking head. Lemon blasted his firing on Twitter, despite an attempt from management to discuss the issue with him.
After sharing kind sentiments about their "parting of ways" with the CNN host and anchor, the company later responded to his allegations of blindsiding him by stating he was offered an opportunity to discuss the issue with management, but preferred to release a statement on Twitter.
Emotional outbursts and histrionic behavior seem to be a pattern for Lemon. His heated conversation with Ramaswamy on Wednesday, April 19th left CNN heads "exasperated" according to a New York Times report. During that exchange, Lemon and Ramaswamy were discussing racial politics in America.

Ramaswamy was making the argument that racism and race issues are better now than ever before in history, while Lemon took umbrage at the fact Ramaswamy dared to comment on the issue at all. After advising his producers to stop talking in his ear, he chastised Ramaswamy for commenting on what it's like being black in America while "sitting here, whatever ethnicity you are…" For the record, Ramaswamy is of Indian descent. 
This was just the latest in outrageous behavior for the host, just recently he was widely condemned for suggesting Republican primary candidate, former US Ambassador to the UN Nikki Haley was "past her prime." In December, he was accused of "screaming" at his co-anchor Kaitlan Collins for allegedly interrupting him on air after the cameras stopped rolling. She was visibly upset according to sources and ran off the set. 
Variety Magazine published a bombshell report earlier this year suggesting a pattern of  "diva-like" behavior and rampant misogyny toward his female colleagues. Allegedly threatening, demeaning women he's worked with include Soledad O'Brien, Kyra Philips, and Nancy Grace. Among the many allegations against him are calling a female producer fat to her face, and suggesting O'Brien wasn't black.
Regardless of how you feel about CNN, Lemon's behavior is clearly outside the range of what many would consider professional. Given the laundry list of dirty deeds, it may prove difficult for him to find a new job. 
Copyright 2023, BrightPress.org