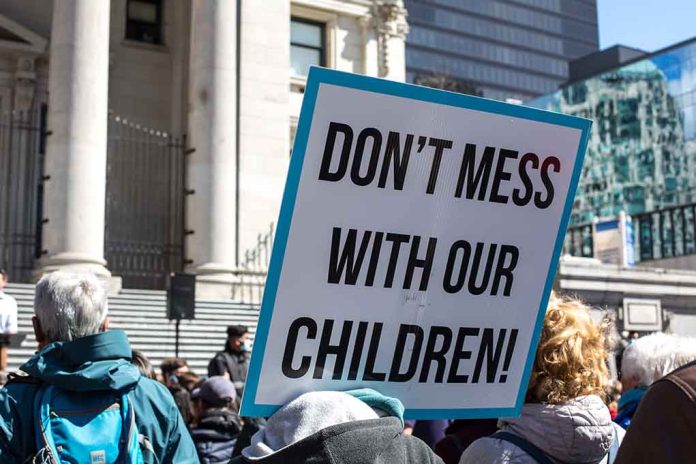 (BrightPress.org) — Parents groups are pushing back against woke capital investors pushing liberal theories in public schools. A coalition of more than two dozen parent's rights groups wants large philanthropic donations that come with requirements for social-emotional learning (SEL) programs in public schools to stop.
Nicole Neily has had enough. She's president of Parents Defending Education and she told Fox News that after being told there's not enough money in public schools to educate the children, she was surprised to find out what tax dollars were being spent on and how much outside money was coming in to push SEL policies.
An investigation by their organization from November 2022 found 72 school districts received over $200 million from organizations like the Bill and Melinda Gates Foundation and the Chan Zuckerberg Initiative.
"The funding was earmarked for a variety of social programs," Neily added that the focus of these programs was equity and race.
Representatives from the organizations defended the policies claiming things like SEL programs help 'promote academic achievement' without offering any evidence to back up their claims.
A total of 26 parent organizations sent letters to the organizations making their case that the earmarked donations are negatively impacting students, despite their 'good intentions.'
"Students deserve to be treated as individuals and not members of an identity group," the letter said.
Tiffany Justice is the co-founder of Moms for Liberty and is one of many signers of the letters. She told Fox News, "parents would like to see the focus put back on academic achievement" and practical skills. She further said the money could be better spent if it wasn't earmarked.
The foundations which make the donations consistently defend them with lofty rhetoric,"[our] support for […] social emotional learning […] is based on evidence that skills like setting goals and attaining them and approaching challenges with optimism benefits students…" They further claim that parents surveyed widely approve of the initiatives while conveniently ignoring the parents who complain.
Copyright 2023, BrightPress.org