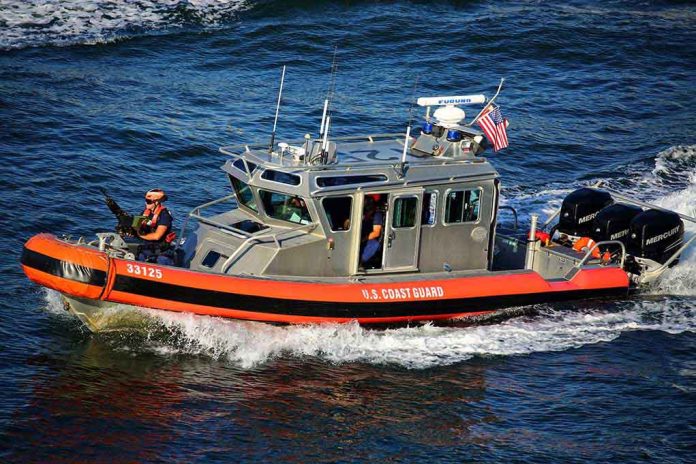 Chinese Expansion -Fears Grow As U.S. Gets Cold Shoulder
(BrightPress.org) – The United States Coast Guard cutter Oliver Henry recently took part in Operation Island Chief. Its mission was to monitor fishing activities in the Pacific Ocean. The ship intended to conduct a routine stop in Guadalcanal, Solomon Islands, to refuel and restock the vessel. However, the local government never responded to a request allowing the ship diplomatic clearance to dock in port, raising concerns about China's growing influence in the region.
Breaking: The Solomon Islands have put a "moratorium" on all future visits by the US navy, pending "updates in protocol procedures."

Solomons PM Sogavare is expected to make a statement on the decision later today.https://t.co/LfaRHEIpoI

— Ben Westcott (@Ben_Westcott) August 30, 2022
Located just 1,200 miles from Australia, the Solomon Islands signed a security agreement with China in April. The deal led to concerns that the Chinese Communist Party (CCP) could establish a military base there and increase regional tensions. Not only could their armed forces potentially be close to Australia and New Zealand, but also Guam, a US territory with numerous bases.
The Oliver Henry eventually docked in Papua New Guinea. The Coast Guard vessel wasn't the only one that didn't stop as scheduled in the Solomon Islands. A British Royal Navy ship was reportedly refused entry as well.
Tensions are rising between the US and China after House Speaker Nancy Pelosi (D-CA) visited Taiwan in early August. In the Indo-Pacific, including the Taiwan Strait, some say the intensity has reminders of the Cold War between the US and the former Soviet Union.
Copyright 2022, BrightPress.org