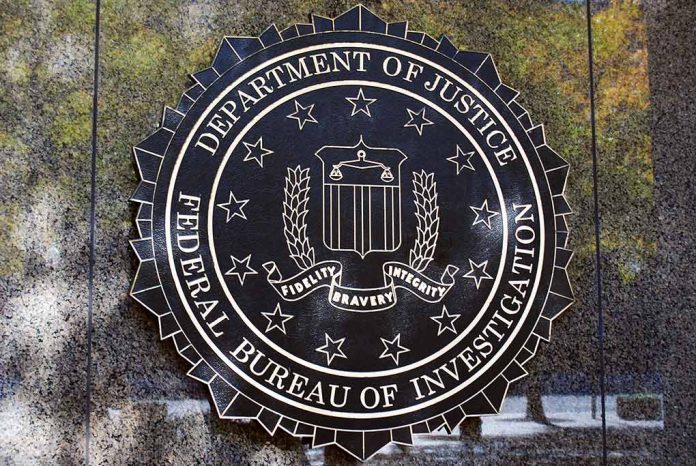 (BrightPress.org) – Chairman of the House Committee on Weaponization of the Federal Government Representative James Comer (R-KY) speaking with Newsmax on the night of August 1st told audiences that the Department of Justice has been "weaponized against conservatives."
Comer made the observation in response to the third indictment against President Donald Trump being handed down earlier in the day. He further elaborated that conversations with his constituents in Kentucky suggested that most people believe the charges against him are overblown and political. He also said that the more the Department of Justice attacks Trump, the more they'll have the "unintended consequence" of inspiring more people to support him.
He also had words for New York Democrat Rep. Dan Goldman who "ran out and lied" about the content of Devon Archer's testimony to the press during the actual transcribed interview. He called his conduct "very unprofessional." He then suggested that the pattern of deception broadcast by "partners in crime" in the media was a regular occurrence, "this is what they do."
Comer said that Archer reported that executives from Ukrainian energy company Burisma were cajoling Hunter Biden. They wanted him to utilize his father's connections to get Viktor Shokin removed, which is what ended up happening. Joe Biden infamously bragged to audiences on camera about arranging the firing of the Ukrainian prosecutor by threatening to withhold a billion-dollar loan.
Host Rob Schmitt called the situation an explosive scandal. He then suggested that the corruption on display was some of the worst in history.
He hoped that the testimony would convince the rest of the GOP to agree to impeachment proceedings. He said that skeptics should have been convinced of the urgent need for rapid action to advance impeachment.
House Majority Leader Kevin McCarthy (R-CA) has thus far resisted earlier efforts to begin impeachment proceedings. In his latest discussion of the matter with media representatives, he's signaled that he may be more open to the proceedings now than before. With the addition of testimony from Devon Archer, additional weight is added to the movement to impeach Biden.
Copyright 2023, BrightPress.org