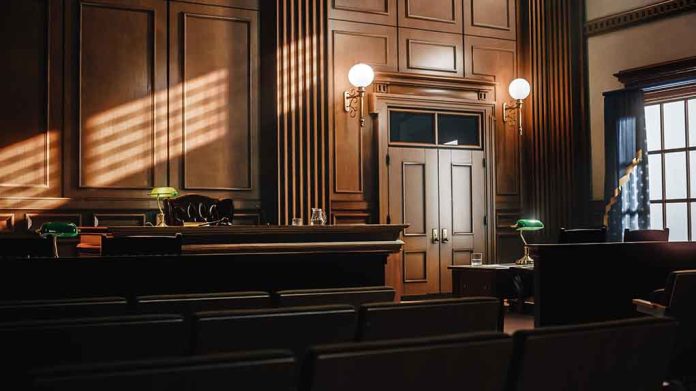 Baltimore Judge Tosses Out Adnan Syed's Conviction
(BrightPress.org) – In 2000, a jury convicted then-17-year-old Adnan Syed of murdering his ex-girlfriend in 1999. On Monday, September 19, after spending 23 years incarcerated, his fortunes changed. Baltimore City Circuit Court Judge Melissa M. Phinn tossed out his conviction. She said "justice and fairness" required the move.
Adnan Syed is officially a free man.

A Baltimore circuit judge overturned Syed's conviction for the 1999 murder of Hae Min Lee — a case chronicled in the hit podcast "Serial." pic.twitter.com/ecK9hbss3o

— The Recount (@therecount) September 19, 2022
Judge Phinn ruled the original prosecutors failed to provide the defense with evidence that could have changed the outcome of the jury's verdict. She noted that they violated their legal obligation to share evidence. Phinn ordered Syed to remain in detention at his home with GPS monitoring. She gave the state a mandate to either re-try him within 30 days or drop the charges.
According to State Attorney Marilyn Mosby's office, a new year-long investigation revealed the existence of two other potential suspects. They refused to release their names or charge them at this point. Prosecutors also noted major reliability problems within some of the most important pieces of evidence, including the man who claimed he helped bury the victim. Mosby stated they didn't have confidence in the previous conviction, so they asked the judge to vacate it. Still, prosecutors aren't ruling Syed out as a suspect.
Syed, who was a teenager at the time of the murder, has maintained his innocence over the years. The 2014 hit podcast "Serial" took up his fight and exposed questions about whether or not he received a fair trial, inspiring new public attention to the case.
Maryland State Attorney for Baltimore Marilyn Mosby said prosecutors would wait for the results of DNA analysis to decide whether to dismiss the case or prosecute Syed a second time.
Copyright 2022, BrightPress.org