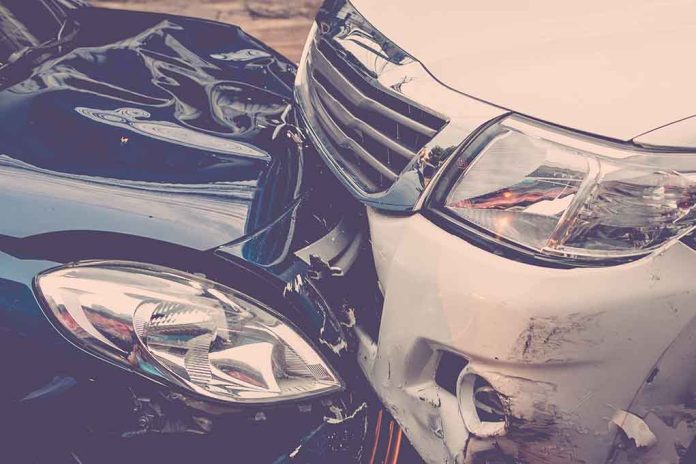 (BrightPress.org) – One of George Soros' favorites, Missouri District Attorney Kim Gardner, is under fire and being told to resign by the state's Attorney General Andrew Bailey after one of the criminals she gave leniency to almost killed a teenage girl over the weekend.
Janae Edmondson was visiting St. Louis on Saturday, February 18th, when a driver sped through a yield sign and caused an accident. Edmondson was hit by one of the vehicles involved and almost died. Local news reported that her father's quick reaction and military training likely saved her life. Both her legs were severely damaged and she remains in critical condition.
"Resign or be removed" was the message from Bailey's office in a tweet he published on the evening of February 22nd. Failure to resign will initiate "immediate removal proceedings" by his office.
Bailey said that his role as AG included protecting people, especially the victims of crime, and helping them find justice. "Instead of protecting victims, Circuit Attorney Gardner is creating them," he said in a tweet. Many of the commenters were in support of his sentiments.
Many officials in Missouri politics condemned Gardner after the incident. Missouri House Speaker Dean Plocher said she should resign. Democratic Mayor Tishaura Jones implied she no longer had the support of her constituents, without going quite as far. Missouri Republican Senate Leader Caleb Rowden called her "incompetent and grossly unfit" for office.
Daniel Riley, the 21-year-old suspect who caused the accident, was out on bond related to a 2020 robbery case at the time of the accident. George Soros' picks often free criminals or refuse to bring charges due to their ideology, where they believe criminals are victims of circumstance. However, this seems to only give them the opportunity to engage in more crime. He's now being held on five charges, including felony assault and unlicensed operation of a vehicle. Will Gardner get the ax before she has a chance to free him again? Unfortunately, this pattern is all too common in cities where Soros has funded the DA.
Copyright 2023, BrightPress.org