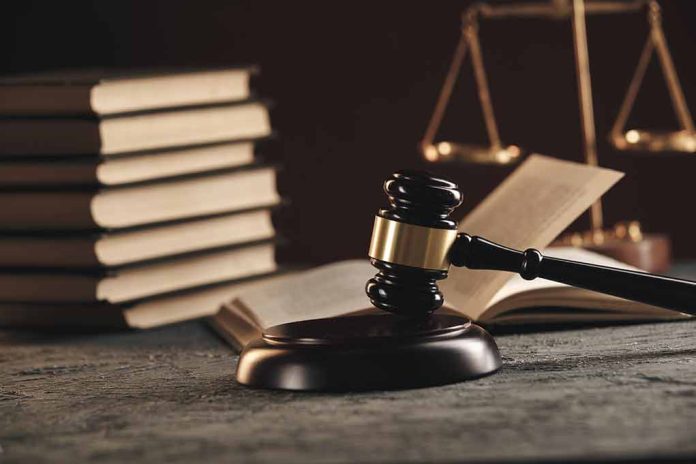 (BrightPress.org) – Marine Corps veteran Daniel Penny was indicted by a grand jury on Wednesday, June 14th for his participation in the death of Jordan Neely. Neely, a longstanding threatening nuisance on New York subways, began verbally threatening passengers with death, claiming he didn't fear prison, and was prepared to die when he boarded an uptown bound F train on May 1st.
Penny described Neely as stumbling and said "he appeared to be on drugs," describing the inciting incident in a short video statement released by his lawyers. Penny further elaborated that Neely ripped off his jacket and threw it at the people sitting directly to his left right after the subway doors closed.
Penny said Neely repeated three threats "over and over again": That he didn't fear prison, he would kill people, and he was ready to die. Penny explained everyone in the car was fearful and that Neely was "yelling in passengers' faces." He and two other men restrained Neely for less than five minutes before the train stopped and police arrived on the scene. Neely was breathing when they released him, according to his statement.
Shortly after Neely died under the supervision of emergency medical personnel, his death was ruled a homicide by the New York Medical Examiner's Office. Curiously absent, however, has been a toxicology report. So far nothing public has been released regarding the presence or absence of drugs.
The controversial death has spawned raucous protests with many experienced subway riders, women, and elderly past victims of subway violence suggesting men like Penny are heroes. Critics on the other side appear to be members of an angry BLM-style group that believes race played a part in his death and that Penny should be tried for murder.
Penny faces one count of second-degree manslaughter that carries a maximum penalty of fifteen years if convicted. It is unclear whether an impartial jury can be found in heavily Democratic and liberal New York City.
Copyright 2023, BrightPress.org