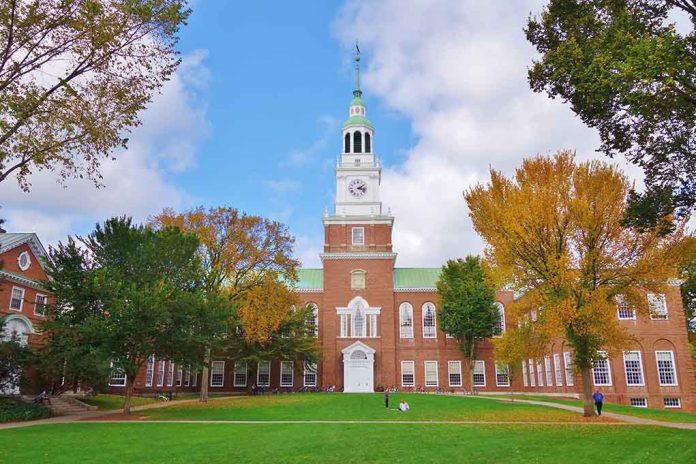 (BrightPress.org) – Federal student loans account for 92% of all education debt. Currently, 40 million Americans owe approximately $1.6 trillion in student loans. Due to their income-to-debt ratios, many younger Americans who owe the money find it difficult to establish credit, buy homes, or rent apartments. Some colleges and universities are changing their financial aid policies, but will this benefit everyone?
Dartmouth University has joined a growing number of schools that are removing federal student loan options from their financial aid packages. Instead of using federal loans, Dartmouth said it's relying on $80 million in donations to its endowment from 65 families to provide every student with a full scholarship.
In an announcement on the school's website, Director of Financial Aid Dino Koff said the shift will help "middle-income families who often have to stretch their budgets" to help their children pay for school.
Undergraduates at Dartmouth College can soon kiss student debt goodbye. The university announced it will be eliminating federal and institutional loans from its financial aid packages, effective the 2022 summer term. pic.twitter.com/TkE6avN74C

— NowThis (@nowthisnews) June 22, 2022
In addition to Dartmouth, Colgate University and Smith College in Massachusetts recently announced they are granting full scholarships to students of families making less than $150,000 per year. Amherst, Harvard, and Yale plan to launch similar programs over the next few years.
Still, not every school may have endowments and donors willing to make the necessary changes to make a college education affordable for most families. That means many students across the country will still need to take out loans.
Copyright 2022, BrightPress.org