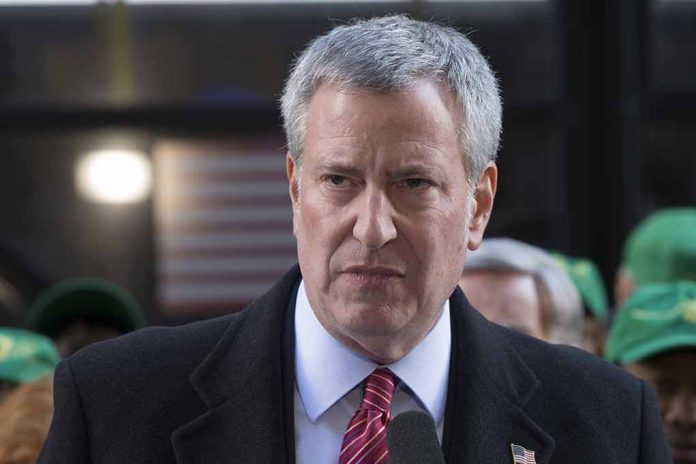 (BrightPress.org) – Former New York City mayor Bill DeBlasio and his wife, Chirlane McCray, announced their breakup in a sit-down interview with the New York Times. The couple will still live together and remain married while they date other people. McCray blamed her husband's tumultuous political stint as mayor and his subsequent bid for the 2020 Democratic presidential nomination for the collapse of their marriage.
McCray previously identified as a lesbian, according to her statements to the Times. When asked about the impact of their time in Gracie Mansion and whether it had an impact on their marriage, McCray replied, "Oh, yes, absolutely!"
She called her husband's failed presidential bid "a distraction" but said that supporting him through the endeavor was "part of the package" of being a political wife. She said she was unable to "break ranks" due to their high-profile status as a political couple.
The decision to split came roughly two months ago when DeBlasio asked McCray why they were no longer affectionate with one another. The couple has two adult children, Dante and Chiara.
McCray was also panned in the media herself for the failed ThriveNYC initiative, which cost city taxpayers $1 billion and had no noticeable impact on the state of the city's homeless and mentally ill vagrants.
Despite access to a billion dollars in funding and status as the mayor's wife, McCray felt stifled by her role. DeBlasio blamed the stress of the pandemic for contributing to his emotional needs and harming their romantic relationship.
McCray insisted to journalists outside their Park Slope home that the two were still very much in love, despite the mutual decision to split. The couple has been married for almost thirty years. She explained that the decision to break up was mutual and that they were hoping to model the behavior for other couples to "communicate honestly" about their needs when the relationship moves "in another direction."
Copyright 2023, BrightPress.org