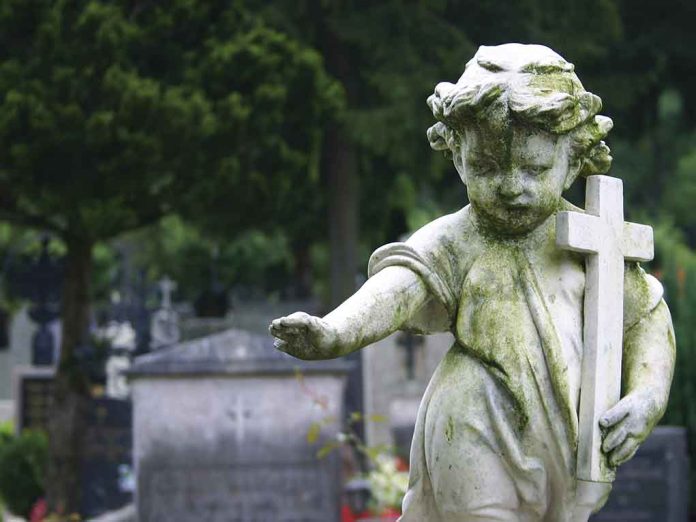 4 Dead Babies Reportedly Found
(BrightPress.org) – Katie Reilly, a resident of South Boston, was at work on a typical Thursday last month when her mother called to tell her about the massive police presence in their neighborhood, including a fleet of squad cars and a helicopter flying overhead. She told the local reporters that when she returned home her normally peaceful neighborhood had turned into a crime scene.
On November 17, police responded to a call to investigate an apartment in City Point neighborhood and discovered what they believed was a human infant or possibly a fetus stored in a freezer. The next day, police discovered more remains. So far, ongoing forensics investigations confirm that the remains are those of at least two boys and two girls.
The red brick house police are investigating is a collection of small condos in a tight-knit community. Reilly, whose family has lived next door for five generations, told the Boston Globe that her neighborhood is stunned by the news. She said she never thought such a thing possible in City Point, a place where she has always felt "incredibly safe."
As for the scene itself, investigators either know very little or they're not releasing details to the public. There's no word on possible suspects or if charges are pending. The only detail available is that the remains were frozen. The investigation is ongoing.
Copyright 2022, BrightPress.org