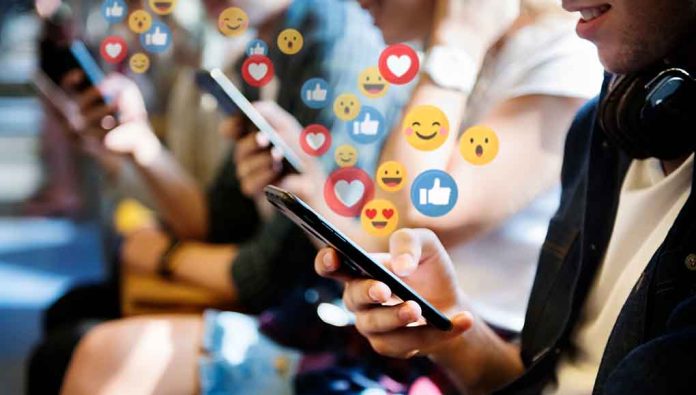 (BrightPress.org) – President Joe Biden and the Democrats are intent on capturing the youth vote in 2024 if a report about their recruiting drive to accumulate an 'army of influencers' is to be believed. 
Campaign managers for Biden seek to dominate the youth vote and flood digital media with their messaging as relayed by unpaid but highly promoted individual influencers. They want to connect with individuals to help them amplify the message, the irony of using children to prop up an 80-something-year-old candidate must be lost on them. 
Four whole Biden staffers are dedicated to their influencer operation. Technically they work for the White House, not the Biden campaign, but does that really matter? The youth already default liberal, this has been known for decades, and today's youth are no different. In the 2020 election cycle, 18-29-year-old voters preferred Biden to Trump by 26 percentage points and Democrats in general over Republicans in 2022 by 28 points. 
White House deputy Chief of Staff Jen O'Malley explained that they're trying to reach young people, along with folks who consume their news in a digital format exclusively. 
Individual influencers include 20-year-old NYU student and wannabe politician Harry J. Sisson, Boston College professor Heather Cox Richardson, and Vivian Tu. All of them have significant followings on social media and align with Communist… I mean, Democrat values. 
They're also discussing the possibility of having a dedicated virtual or real briefing room at the White House which is intended to give the influencers direct access to Biden and his handlers. Sisson made the recommendation which the White House seems to be keen on enacting. 
Team Biden knows they're being outclassed by Trump on social media. He has way more followers across all social media, which puts Biden at a disadvantage in that arena. The corporate media seems to despise Trump the politician, but they love Trump the rating booster. By recruiting individuals with large audiences in advance of the competition, they hope their messaging will be able to dominate the minds of young people and convince them to vote for another four years of Biden… presuming he runs, he still hasn't made that official.
Copyright 2023, BrightPress.org