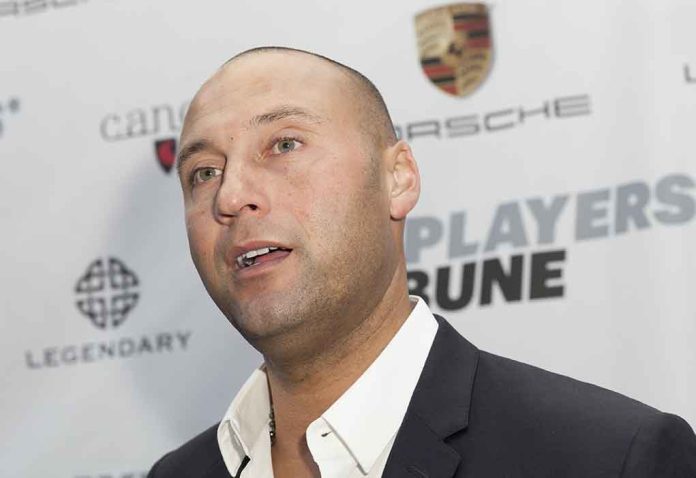 An American Icon Has Just Joined Twitter
(BrightPress.org) – Derek Jeter is one of the most celebrated legends of the New York Yankees of all time. The Baseball Hall of Fame inducted the former Yankee shortstop in 2020. Jeter played 20 years for the Yankees, racking up 14 all-star selections, including two Hank Aaron Awards, five Silver Slugger Awards, five Gold Glove Awards, and one Roberto Clemente Award. In addition, Jeter was the 28th player to reach 3,000 hits in an MLB career.
It seems that baseball fans haven't forgotten the Hall of Famer. Jeter almost immediately gained 275,000 Twitter followers. The Daily Wire postulated that Jeter joined the social media platform and Instagram to promote a new ESPN multi-episode documentary about his career titled "The Captain," referring to his heroics on the baseball field.
Looks like I've officially run out of excuses. https://t.co/DQwmgjU9jW

— Derek Jeter (@derekjeter) May 31, 2022
Jeter led the Yankees to five World Series championships. He batted an astounding .310 average and scored 1,923 times. After retiring from the game, the former Yankee bought a stake in the Miami Marlins but recently sold it.
On his first day on Twitter, Jeter light-heartedly trolled former teammates and players, and he even got in on some good-natured ribbing with Boston Red Sox super-fan Mark Wahlberg. Jeter wrote that he survived his first day on Twitter at the end of the day.
Not bad for a newbie.
Copyright 2022, BrightPress.org