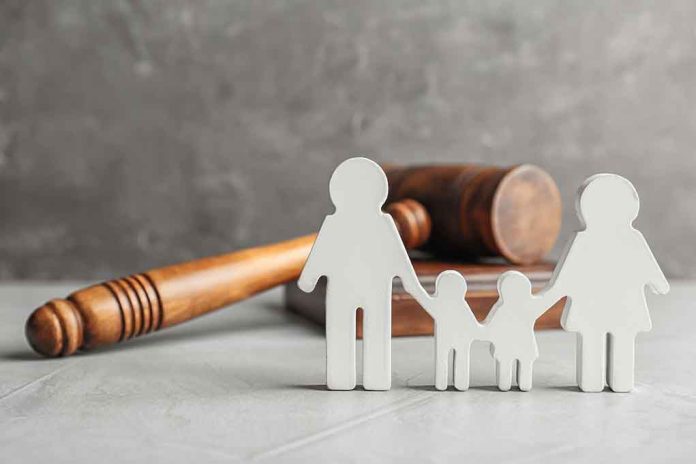 (BrightPress.org) — Florida Governor Ron DeSantis kicked off his inauguration with a fiery speech claiming "freedom lives here in our great state of Florida." He specifically mentioned the wisdom of senior citizens and the "historic number of families" who relocated to the state due to COVID-19 lockdowns and other medical mandates.
Quoting the Book of Psalms DeSantis stood proudly in front of an audience of supporters, "I will not fear though tens of thousands assail me on every side…"
Calling Florida a "free and prosperous state" he stated they refused to use polls or follow fickle public sentiment, and instead chose to lead as he was elected to do. Calling his landslide election a validation of their efforts, he emphasized that Florida "shows that results matter."
Rattling off a list of metrics that shows Florida leads in migration, small business foundation, tourism, and parental rights in education, DeSantis said there was a need to focus on "academic excellence and the pursuit of truth."
Promising to "be on our guard," DeSantis championed his desire to have Florida "be a great place to raise a family." As the tide of gender ideology advances, Florida will continue to be the bulkhead against further "trendy ideologies" which seek to "rob [children] of their innocence."
We can see some examples of his vision in the passage of the Parental Rights Law where Florida outlawed K-3 instruction of minors on gender ideology and codified parental rights to complain or file suit if the teacher/school was found in violation. He also invited multiple detransitioners to testify to the Florida State Medical Board in order to have them work out whether so-called 'gender-affirming care' is what it claims.
His latest move came in December 2022 when he advised the creation of a grand jury to investigate the consequences of the COVID-19 vaccination program. The panel would look into whether or not there was fraud involved in the promotion of the experimental injections and make enforcement or legislative recommendations based on their findings.
Copyright 2023, BrightPress.org