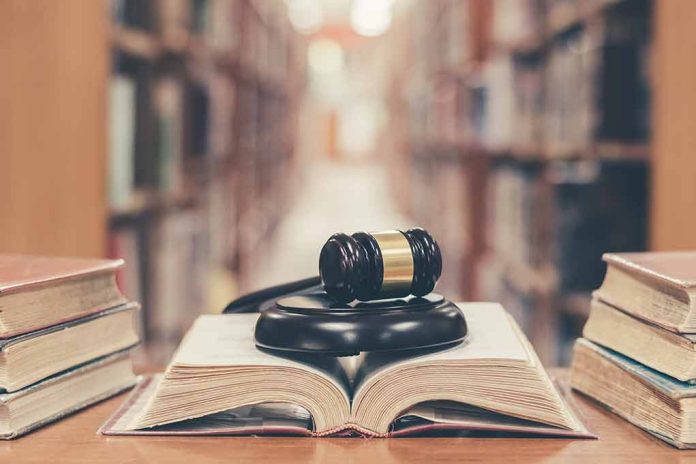 (BrightPress.org) – Florida Governor Ron DeSantis is using the remainder of this year's congressional session to pass a law that will grant him the legal authority to run for president while maintaining his position as governor.
Florida's "resign-to-run" law previously had made that impossible, requiring officials to give up their state office in order to run national campaigns. The Florida legislature signed a new law exempting officials who run for president or vice president.
In addition, the bill will obscure his campaign and travel spending from public scrutiny, and add new restrictions to voting in Florida that will make it much more difficult for non-profits to register voters.
Another bill obscures his travel and meetings from public records, under Florida law, the names of people who met with the governor at his office or at his private residence were recorded, as were those who travel with him on the campaign trail. This law exempts the governor from those requirements. The justification from DeSantis and Republicans was security concerns, however, Democrats complain that they will be unable to scrutinize who the governor is being influenced by which is of crucial importance to the public.
The bill also abrogates the resign-to-run requirement and alters the campaign contribution financial records requirements for political committees from monthly to quarterly filings. Ben Wilcox, a co-founder of Integrity Florida, called it "a step backward," which reduces transparency and slows down reporting of where these committees are getting their money from.
One of the larger committees that raises money for his campaigns in the state has $86 million which can only be transferred to a national campaign if DeSantis is unaffiliated. Campaign finance expert Stephen Spaulding suggested that the DeSantis campaign was "laying the groundwork" to make the transfer legally viable.
Florida Republicans and conservatives are working hard to make sure Ron DeSantis can run for president in 2024, we can expect an official announcement in the coming weeks once the legislative session is complete.
Copyright 2023, BrightPress.org