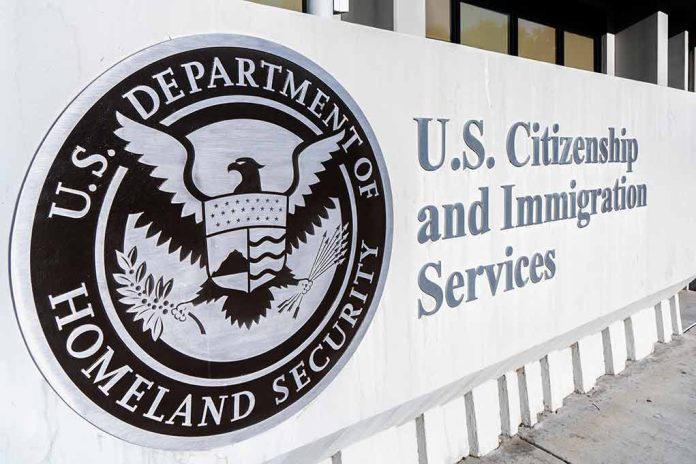 (BrightPress.org) – The Department of Homeland Security is putting a pause on one of its programs that allowed a more rapid import of illegal immigrants seeking asylum. With Title 42 set to expire on May 11th, the program which allowed asylum officers to grant claims at the border rapidly accelerated the processing of applicants. Previously they could have waited years for a date before an immigration judge, the program allowed the process to occur within months. 
DHS told Fox News Digital that the pause was due to the expiration of Title 42 and the anticipated additional waves of border crossers. They stressed the pause was temporary, and that anyone already referred through the program will not be affected. 
The change is expected to help officers and border personnel deal with the influx of migrants expected to surge the border when Title 42 expires. That program was a pandemic-era policy that allowed border personnel to immediately expel people who arrived from specific countries. It had successfully booted millions of border crossers. With the collapse of the pandemic narrative, the program is set to expire and be redeployed to address the fentanyl crisis. 
Originally set to expire at the end of last year, the program was extended for another six months to allow time for the government to figure out how they were going to address its absence. The changes represent a shift in policy from the Biden administration, suddenly they seem concerned about the border. Immigration activists are not pleased. 
In March, the government changed its asylum rules such that anyone who had crossed into the U.S. without claiming asylum at any previous country they traveled through to get here would be immediately expelled. The policy is expected to be enacted before the end of Title 42 next month. 
The administration is also planning on holding "credible fear" screenings, which are interviews with border personnel where they ascertain the specific reason the individual is seeking asylum and if it qualifies. Meanwhile, border agents have been attempting to quell the rumor that the border is going to be open when Title 42 ends. Who could be spreading such malicious lies? 
Copyright 2023, BrightPress.org