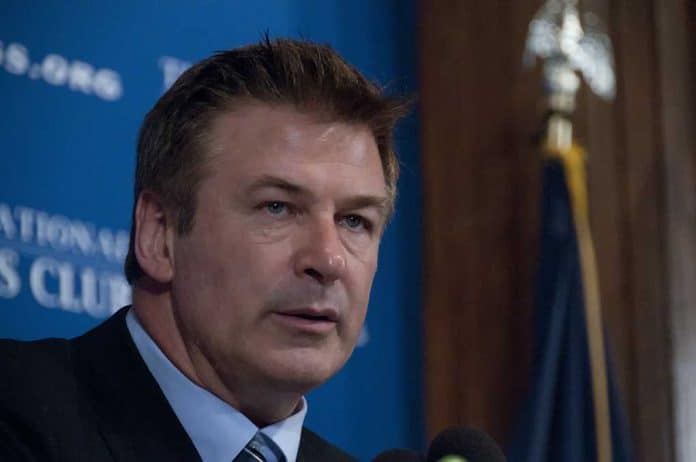 (BrightPress.org) – On October 21, famed actor Alec Baldwin fired a prop gun on the set of the movie "Rust," accidentally killing one production team member and injuring another. Police are investigating the tragic event, and prosecutors say Baldwin may not be out of the woods. Residents in Vermont recently spotted Baldwin in the small New England State. Police say they are unaware of his whereabouts. The sad situation caused producers to pause the movie's production as well as delay an upcoming documentary starring the famous actor.
Environmental documentary narrated by Alec Baldwin delays release https://t.co/uweV15J4zG pic.twitter.com/wNR5OcREdQ

— CNA (@ChannelNewsAsia) October 26, 2021
"Flint: Who Can You Trust?" was scheduled for release on Friday, October 29, in movie theaters across the country. Baldwin narrates the environmental documentary. Producers said they were delaying the film's release out of respect for the tragic event surrounding Baldwin's current crisis.
The documentary chronicles the water crisis in Flint, MI, when officials cut costs by switching public water sources from Lake Huron to the Flint River. The pipes from the new supply leached lead. Over 25,000 people suffered exposure to contaminants.
Producers didn't set a new date for the documentary's release. To get the movie in theaters, the producers raised money through Kickstarter. It's unknown if the delay will impact the number of theaters in which the Flint documentary will air.
Copyright 2021, BrightPress.org