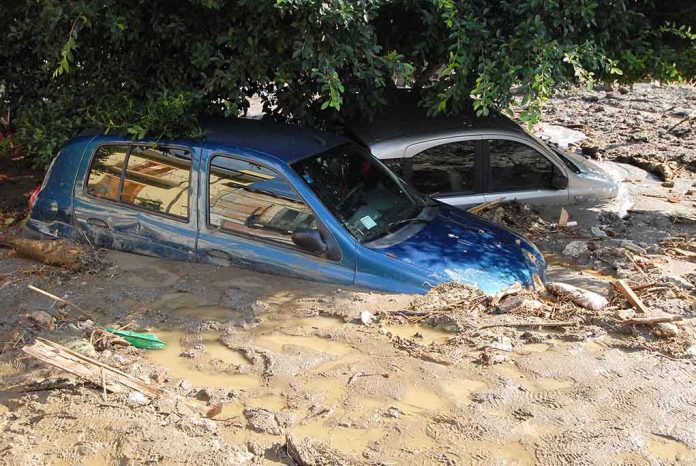 Dozens Dead, 50 Missing After Mudslide
(BrightPress.org) – Hurricanes and tropical storms are unpredictable and dangerous. Not only can their paths change without notice, but they also come with an array of accompanying weather incidents, such as tornadoes and flash floods. Residents of a small South American village saw first-hand what the rains and winds of a tropical storm can do under the right conditions. Dozens of families are now searching for lost loved ones while others mourn their dead.
A landslide, caused by heavy rain from Hurricane Julia, tore through Las Tejerías, Venezuela, killing at least 36 people. With dozens of people reported missing, rescuers dug through mud while attempting to find survivors. pic.twitter.com/WFOYyVqCmo

— NowThis (@nowthisnews) October 12, 2022
On October 9, a landslide triggered by Tropical Storm Julia swept through the Santos Michelena Municipality in central Venezuela. As of the last report, more than 40 died and at least 50 remain missing after a mudslide fueled by Julia's downpours devastated a residential area. Vice President Delcy Rodríguez told state-run television that five streams in the area overflowed, causing the disaster. She said emergency personnel were still trying to reach people trapped in the area.
Up on higher ground in the mountains where the incident began, the mud carried entire homes away. Las Tejerías resident Carmen Teresa Chirinos told the Associated Press that a group of Evangelicals was praying together when the landslide took their houses away. "A lot of people are missing," she said.
Approximately 20,000 rescue and security officials are deployed in Venezuela to oversee the effort. The storm later turned into a hurricane and slammed into Central America causing widespread flooding. The recovery and cleanup effort from Julia is vast and will take some time.
Copyright 2022, BrightPress.org