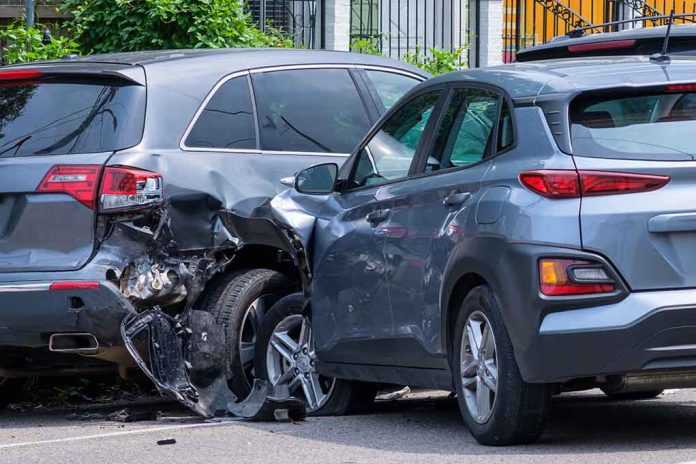 Advanced Driving Systems Aren't As Advanced As Everyone Hoped
(BrightPress.org) – In 2020 and 2021, several high-profile car accidents involving persons using driver assistance systems on America's roads occurred. As a result, in June 2021, the National Highway Traffic Safety Administration (NHTSA) mandated that car manufacturers must submit car accident information if their driver assistance systems were involved in an accident. After 10 months of data review, the NHTSA released its initial findings on Wednesday, June 15.
The first report stated that cars with automatic driving assistance systems (ADAS) were involved in 392 vehicle crashes over the last 10 months, including 6 fatalities. The NHTSA reported manufacturers would inform it of an accident if a Level 2 ADAS was in use within 30 seconds of the accident and it involved a vulnerable road user, a fatality, a towed vehicle, or a deployed airbag, or if any individual involved in the crash was sent for medical treatment.
The report showed that Tesla cars were involved in approximately 70% of all reported crashes, 273 to be exact.
NEW: Teslas in Autopilot mode have been in 273 crashes in less than a year, data collected by NHTSA shows, far more than previously known and providing concrete evidence of the features' real-world performance https://t.co/wdJartfYoX

— Faiz Siddiqui (@faizsays) June 15, 2022
Honda was in second place with 90 crashes related to its automated system. The NHTSA report also revealed its information may not be entirely accurate due to the differing ways companies report the crashes, incomplete data, double counting, incomplete or unverified incident reports, or other issues. The NHTSA discouraged comparisons between manufacturers' performance based on the information.
Copyright 2022, BrightPress.org