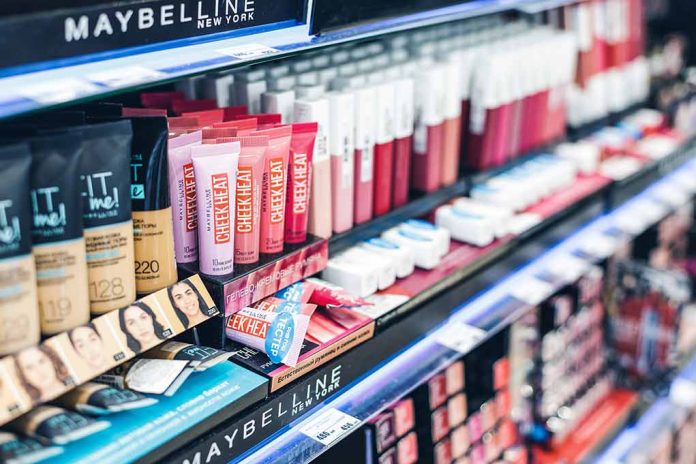 (BrightPress.org) – The iconic makeup brand Maybelline is facing calls for a boycott over their partnership with Dylan Mulvaney to represent their products. On March 13th, she posted a video where she put on makeup from the brand and said she was "getting glam" using the hashtag "#Maybellinepartner," the video is no longer available on her Instagram.
Maybelline reposted the clip on their Instagram with a comment that said they were "so proud" of their sponsorship and thanked her for including the brand as a part of the anniversary of his video series. The video is also no longer available on their page either. 
Mulvaney is a transgender "woman" who grew to immense popularity on TikTok due to her series documenting her "journey" into "girlhood" with short videos where she dresses as a woman and provides insights into the experience, sometimes while doing physical comedy or cracking jokes. 
Mulvaney was recently the center of a firestorm of controversy over a similar partnership with Bud Light, a brand of beer from Anheuser-Busch. That resulted in a shakeup with some executives taking temporary leaves of absence while they suffered severe financial consequences of the boycott including a drop in sales, stock value, and becoming the butt of numerous jokes on the internet.
Numerous folks across Twitter called for a boycott of Maybelline as the news spread of the new partnership. Dr. Jordan Peterson, who's been a conservative culture warrior for years, suggested adding Maybelline to a list of companies to boycott along with Budweiser, Disney, and Nike. 
A woman who said she'd been using their products for 40 years said it was "time for a change" and that she was putting all her Maybelline products into the trash. Another respondent to a Maybelline tweet said she had "always used Maybelline mascara," but won't be using it anymore due to the addition of Mulvaney to their sponsorships. She elaborated that Mulvaney's behavior was insulting to "actual women" by "appropriating womanhood."
It seems as if the profit motive is not strong enough to nudge these mega-corporations. 
Copyright 2023, BrightPress.org