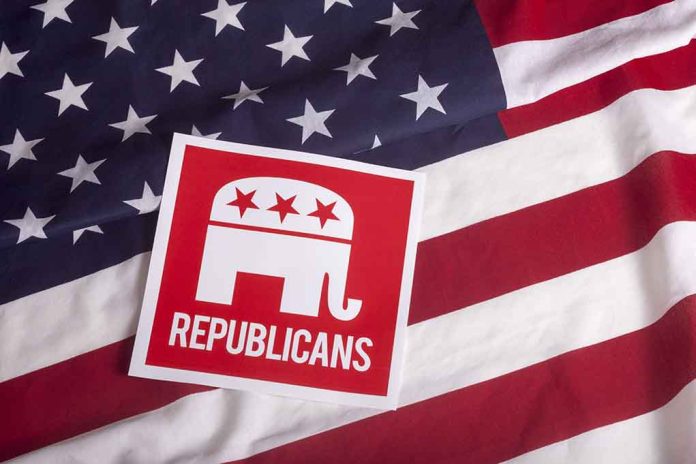 (BrightPress.org) – States under Republican leadership are faring far better economically, according to a recent report that examined the economies of all fifty states. The American Legislative Exchange Council (ALEC) published the report. The conservative non-profit organization is a big believer in limited government, free market capitalism, and federalism, according to their website. 
The report was penned by several economists, including Jonathan Williams, Arthur Laffer, and Stephen Moore, and examined the economic outlook for each state by comparing 15 different variables. They included things like taxes, union policies, minimum wage laws, and the quality of their judicial processes to rank all the states. They wanted to highlight that their variables were all directly impacted or outright under the control of the legislators in that state. 
The top five states included Utah, North Carolina, Arizona, Idaho, and Oklahoma, whereas the worst states were Illinois, New Jersey, Minnesota, Vermont, and New York coming in dead last. Stephen Moore categorized the report as "more powerful evidence" that a low-taxation, low-regulation environment is better for residents' economic prosperity. He added that Utah has consistently been the highest rank state for the last 14 years due to its business-friendly laws. 
President emeritus and economics professor James Doti performed an analysis to track migration among Americans, and he found that the top 10 states in the ALEC report gained roughly 1 resident for every 100 while the bottom 10 states lost the same number. States gaining the most residents included Florida, Utah, Arizona, Idaho, and Colorado, respectively. States losing the most were Vermont, New Mexico, Wyoming, Illinois, and Hawaii. 
The report follows rumors of an upcoming 2023 recession, however, that conclusion is contested depending on who you ask. St. Louis Fed President James Bullard believes the predictions of a recession are overblown. He pointed to strong demand and strong labor markets, which he claims are indicative of expansion in the coming months, not contraction. The Fed continued to raise interest rates recently in an attempt to combat post-lockdown associated inflation. 
Copyright 2023, BrightPress.org