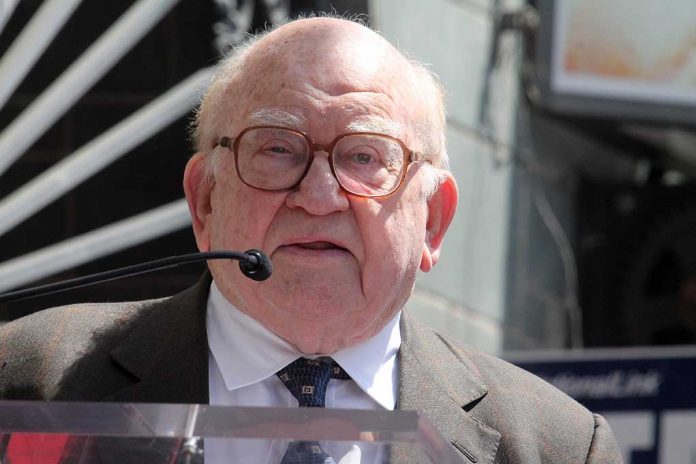 (BrightPress.org) – Every once in a while, an esteemed actor comes along who captures the smiles of audiences all across the nation. On Sunday, August 29, famed actor Ed Asner died of natural causes at 91 years old.
In 1951, Asner entered the US Army via the draft and served in France. When he returned home, he acted in numerous plays in Chicago and New York before he got his break on television.
Over the years, Asner took on several legendary roles. Perhaps the one we best know him for is Lou Grant, the crusty but beloved character on "The Mary Tyler Moore Show," which ran for much of the 1970s and early 1980s. Asner also performed the character in a spinoff sitcom called "Lou Grant." It ran from 1977 to 1982. From 1981-1985, the acclaimed actor served as the president of the Screen Actors Guild.
In the 1990s, Asner played minor roles in numerous television shows including "Mad About You," "ER" and "Studio 60 on the Sunset Strip." Additionally, he acted in one episode of "The X-Files." In more recent memory, Asner made history playing an iconic role of Santa Claus in the hit movie "Elf." His performance was so masterful that he made the International Santa Claus Hall of Fame.
Asner received seven Emmys throughout his acting career and is only one of two actors to ever win drama and comedy prizes for performing the same part. On August 16, the actor sat for his last interview. He told The Hollywood Reporter, "There's nothing more fun than hearing rip-roaring laughter from an audience."
Copyright 2021, BrightPress.org