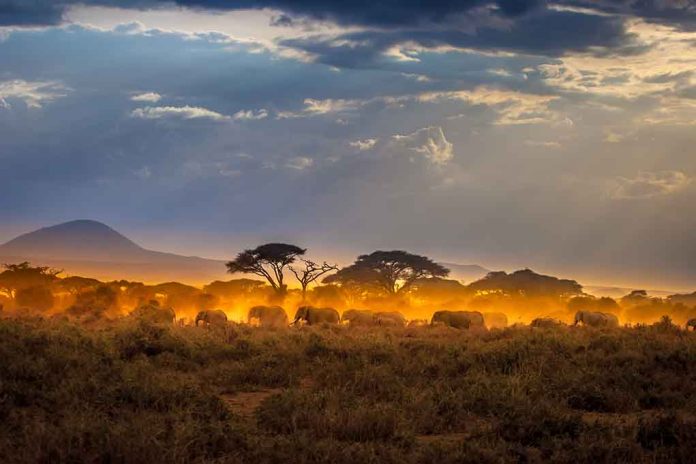 Endangered Animal Hunter Suffers a Painfully Ironic Fate
(BrightPress.org) – South Africa is home to some of Africa's biggest game reservations, where you might encounter lions, giraffes, and elephants, among other creatures. In the country, the government permits trophy hunting despite protests that hunters are wiping out endangered species. One renowned trophy hunter was Riaan Naude, who owned Pro Hunt Africa — but authorities recently found him dead.
'The Hunter Was Hunted': Riaan Naude, Trophy Hunter Who Killed Hundreds Of Wild Animals, Murdered.

Naude was a professional hunter denounced by international animal rights organizations because of the HUNDREDS of wild and endangered animals he killed. https://t.co/7bmO7LOd4p

— PROTECT ALL WILDLIFE (@Protect_Wldlife) July 2, 2022
Reports indicate officers found the 55-year-old's body near his vehicle in Marken Road, Limpopo — a South African province that borders Botswana, Zimbabwe, and Mozambique. The native hunter often posted pictures on social media posing with animals he had shot. Allegedly, a cattle herder heard the gunshot that killed Naude and witnessed a Nissan truck drive away.
Heritage Protection Group (HPG) said the trophy hunter's vehicle broke down. That's when the white Nissan truck allegedly pulled up, two men got out of the vehicle, and one man shot Naude execution-style, killing him instantly. The two men reportedly stole one of Naude's guns and left.
Police said they don't know of a motive for the attack and are investigating.
Naude's company boasts on its website that it's an "Eco Safari Outfit." It charges $350 a day to hunt lions, $1,500 for giraffes, and $2,500 for crocodiles.
Copyright 2022, BrightPress.org