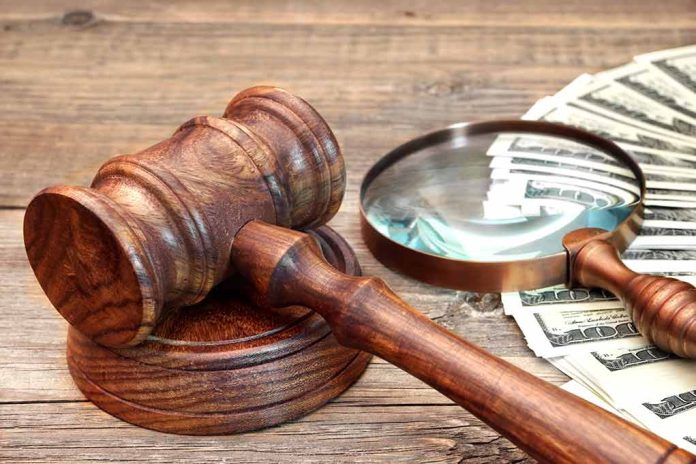 (BrightPress.org) – Susannah Weaver is the Deputy General Counsel for Nationwide Resource Protection at the EPA and she also sits on the board of visitors for Georgetown University Law Center, a serious potential conflict of interest despite having acquired EPA approval for the position. A recently revealed August 2021 memo acquired through a Freedom of Information Act request (FOIA) stated that she was approved for the position as long as she didn't use her EPA affiliation for fundraising and abided by the agency's internal ethical standards.
Protect The Public's Trust is the conservative watchdog organization that filed the request and made its results available to The Daily Caller. PPT Director Michael Chamberlain called the arrangement "questionable judgment by EPA Director Michael Regan, as the board frequently involves itself in fundraising as well as lobbying the EPA directly. He also compared the decision to allow one of the EPA's top scientists, Christopher Frey, to remain associated with a university with close ties to the Chinese Communist Party – another major conflict of interest.
An archived capture from the GULC's website shows that Weaver used her EPA credentials to legitimize the board of visitors. Weaver is a Georgetown alumnus who graduated in 2008 and started at the EPA in June 2021, per her LinkedIn profile. Her seat on the board is a voluntary position, meaning she doesn't get paid for the role.
According to EPA policy, she's prohibited from using her position for fundraising from anyone who may be impacted by EPA decisions, according to the now-public memo. The memo detailed "additional restrictions" Weaver was under, which included a prohibition on using her EPA position to fundraise as well as collecting funds from anyone who might be impacted by policy, as that would constitute a very clear conflict of interest. It seems as if Weaver has already violated one if not both of those restrictions.
Will this Biden official be held accountable or like so many other government employees, will her betrayal of public trust be ignored by corporate left-leaning media? Time will tell.
Copyright 2023, BrightPress.org