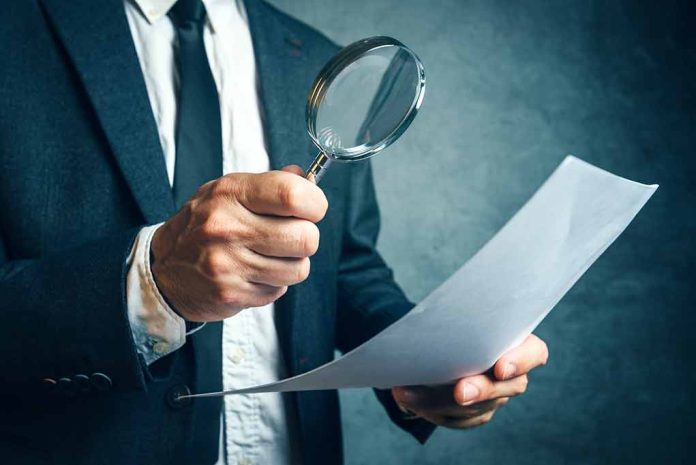 (BrightPress.org) – A man who spoke out at a Berkshire Hathaway annual shareholder meeting and was subsequently removed and charged with trespassing has had the charge against him dropped, according to The Daily Wire.
Chairman of the National Legal and Policy Center (NLPC) Peter Flaherty stood up to speak at a meeting of Warren Buffet's megacorp Berkshire Hathway to address the point of separating the roles of CEO and Chairman of the Board such that they both wouldn't be occupied by the controversial billionaire simultaneously.
He opined that the company wouldn't be impacted as much by Buffet's controversial involvements if the roles were parsed. He then went on to discuss the billions of dollars Buffet donated to the Bill & Melinda Gates Foundation, and how that organization supports gender ideology and divisive Critical Race Theory.
That got him a warning to stay on topic from an official representative of the company. He said he won't be censored, and then appealed to the chair, Buffet himself, for approval to continue which was granted, "but under the 3-minute limitation."
He then continued in the same vein and connected Bill Gates to Jeffrey Epstein, noting that the pair traveled together "many times" even after Epstein was convicted of violating minors. That earned him boos and cheers from the audience. Some audience members were very upset and continued to yell and interrupt the speaker until he was removed by security. He was removed well before his time limit had expired.
Buffet spoke afterward making the distinction that his personal money was donated, not Berkshire Hathaway's after Flaherty was removed, arrested, and charged with trespassing. He was let go on a $250 bond and had a court date set for late May until the charge was dropped.
Flaherty called it a "false arrest," and said it created a "terrible precedent," for shareholders. Calling Epstein the "third rail of billionaire relations" he pointed out that the late trafficker of minors is even more relevant today with the discovery of Bill Gates' affair with a young Russian woman.
Flaherty's proposal to split the chair was defeated, but it earned enough votes to be raised again at a future meeting. NPLC is "evaluating legal options" to respond to Flaherty's arrest and censure.
Copyright 2023, BrightPress.org