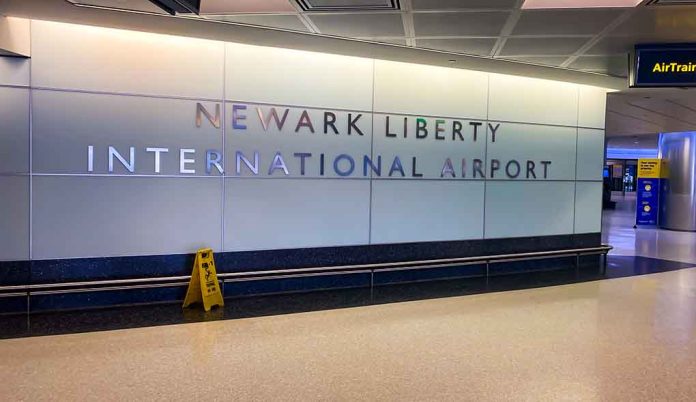 Airport DISASTER – Former NFL Player Arrested
(BrightPress.org) – Over the last couple of years, the FAA has reported an increase in violence at airports and on flights. According to the federal agency, 2021 was especially bad; the unruly behavior continued in 2022. Travelers in New Jersey recently got a front-row seat to a fight between an airline employee and a traveler.
On May 22, a traveler recorded a United Airlines employee and a former NFL player in a full-on brawl at Newark Liberty International Airport that left the employee on the ground and dazed. According to reports, the altercation began when the employee confronted the ex-NFL player because he was using a wheelchair to carry his luggage. Witnesses said they observed Brendan Langley and the employee arguing, pushing, slapping, and then exchanging blows.
On May 23, an airline rep for United Airlines sent an email to the New York Post revealing United Ground Express fired the employee for his role in the altercation. That evening, police arrested Langley and charged him with simple assault. Law enforcement has not charged the now-former United Airlines employee with a crime despite the former NFL player's assertion that the man threw the first punch.
In 2017, the Denver Broncos picked Langley in the draft's third round. The team eventually changed his position from cornerback to wide receiver before releasing him in 2019. He now plays in the Canadian Football League and was recently drafted by the Houston Roughnecks in the 2020 XFL Draft. The XFL's inaugural season debuts in 2023.
Copyright 2022, BrightPress.org