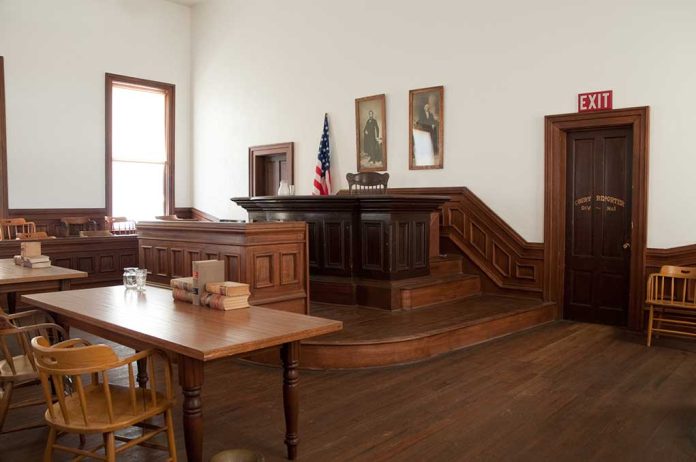 Ex-Playboy Model Signs Plea Agreement After Murder
(BrightPress.org) – In 2019, law enforcement officers with the Metropolitan Las Vegas Police Department found the body of 71-year-old Thomas Burchard jammed into the trunk of a car. Their investigation led them to a former Playboy model whose relationship with a man four decades her senior ultimately caused his death. The probe uncovered grisly details of a sordid love triangle with a dark secret.
Ex-Playboy and Maxim Model Kelsey Turner Signs Plea Deal in Death of California Psychiatrist Found Stuffed in Trunk of a Carhttps://t.co/TK0OZz26Os

— Law & Crime (@lawcrimenews) November 10, 2022
Kelsey Turner, 29, will spend 10 to 25 years in prison after pleading guilty to second-degree murder. The model's Alford plea means that while she took the deal, she maintains her innocence.
The story of how Burchard died begins with a confrontation between himself and Turner at her apartment. He let her know he was breaking things off and withdrawing funding for her expensive lifestyle. The Las Vegas Review-Journal reported that Diane Nicole Pena, a roommate who was there when the incident happened, testified that Turner's then-boyfriend, Jon Logan Kennison, hit Burchard with a baseball bat, causing fatal injuries. The trio then tried to cover it up. Pena pleaded guilty to accessory to murder in June 2019.
Kennison also pleaded guilty to second-degree murder and received an 18- to 45-year sentence. Turner's deal will be finalized at her sentencing hearing on January 10, 2023.
Copyright 2022, BrightPress.org