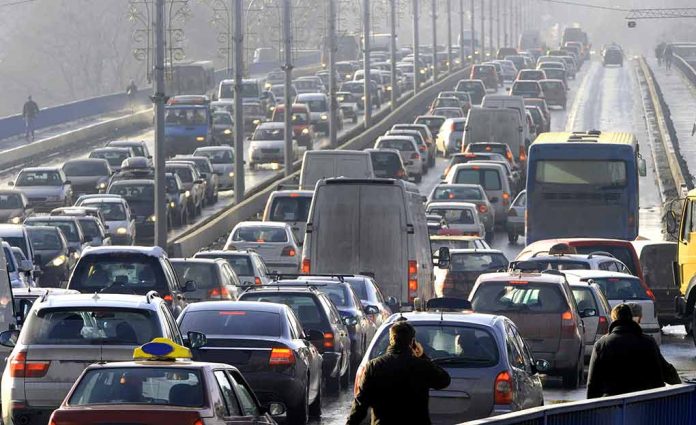 (BrightPress.org) – The Federal Aviation Administration (FAA) has approved the Model A by Alef Aeronautics for flights in the US. The flying car would allow drivers (or pilots?) to take off vertically, skipping over traffic, accidents, or other road hazards. The California-based company has been testing a prototype since 2019 and is excited by the approval.
The Model A is a two-seated electric vehicle capable of driving on the ground or flying in the air. The company claims the vehicle has a range of 110 miles, but that is likely to change over time as the technology develops. The FAA granted them a limited Special Airworthiness Certification on Tuesday, June 26th.
The vehicle has a gimbaled cockpit that rotates to provide thrust in the desired direction. The Model A is 100% electric and was designed for vertical takeoff and landing, earning the acronym EVTOL (electronic vertical takeoff and landing). Alef published a statement that said the FAA was actively developing regulations for this new class of vehicles to govern interactions between air and ground infrastructure.
The limited authorization only allows flights in specified areas as things develop and testing continues.
Alef unveiled two fully functional vehicles at a Draper University press event last October in San Mateo, California. The flying car is currently priced at $300,000, and the company has been taking preorders which they say are "strong" following the event.
The Model A is classified as a Low-Speed Vehicle, which means it will have specific limits in some states around the country.
The promise of a flying car has been an American dream at least since the post-war boom of the 1950s. With a range of 110 miles, the car would still be outpaced by conventional ground vehicles that have several hundred miles before needing to fill up at the pump.
Alef claims the vehicles will be available around Q4 2025 and is currently taking pre-orders for $500 or $1500 deposits, depending on whether one wants the priority queue or not.
Copyright 2023, BrightPress.org