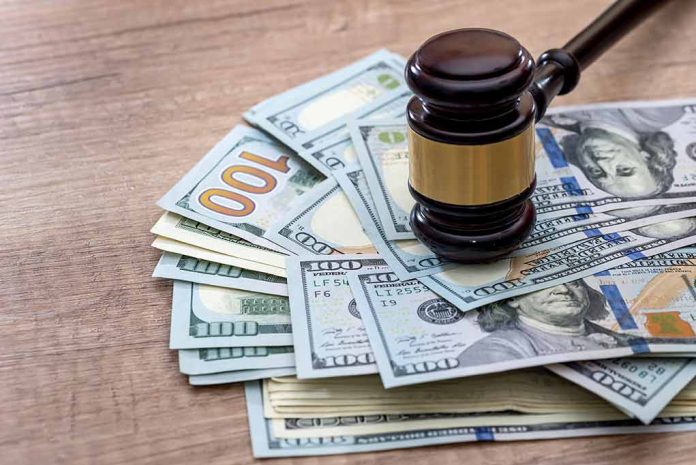 (BrightPress.org) – Fulton County, Georgia, officials have settled with the family of a man who died in a bed-bug-ridden jail cell for $4 million. LaShawn Thompson died on September 13th, 2022, and thereafter his family's lawyers claimed he was "eaten alive" by the blood-sucking insects infesting his cell.
During a press conference last year, lawyers for the family Michael Harper and Ben Crump shared the results of an independent autopsy which showed Thompson's death was a homicide caused by "severe body insect infestation," dehydration, and malnutrition. Colin Kaepernick's nonprofit Know Your Rights Camp helped pay for the independent autopsy report. The independent report was prompted by the Fulton County Medical Examiner's autopsy claiming Thompson's death was caused by "undetermined" factors.
That autopsy occurred one day following Thompson's death and ABC News obtained a copy. They had listed various mental health conditions that he suffered from, including Schizoaffective disorder, and implied that his death was a complication of those conditions instead of the filthy condition of his cell.
The medical examiner had no comment for ABC News when they were probed with questions regarding the independent autopsy.
Thompson was originally arrested in June 2022, for simple battery against a police officer, per jail records. Harper said that several resignations at the jail followed their lawsuit against Fulton County. The Atlanta Police Department reportedly investigated the situation which has been handed off to the Fulton County Sheriff who is leading the review.
Fulton County Sheriff Patrick Labat said that he had not "fully" reviewed the independent autopsy, but acknowledged "a number of failures" that contributed to "Mr. Thompson's tragic death." He further added that he was committed to ensuring that his family is given the answers they require and are due regarding the disturbing situation that led to his death.
Labat further indicated that the situation has led to "sweeping changes" at the jail where Thompson died. He received multiple resignations and is continuing to review the situation, anyone found to have contributed to his death will be held accountable when that report is complete.
Copyright 2023, BrightPress.org