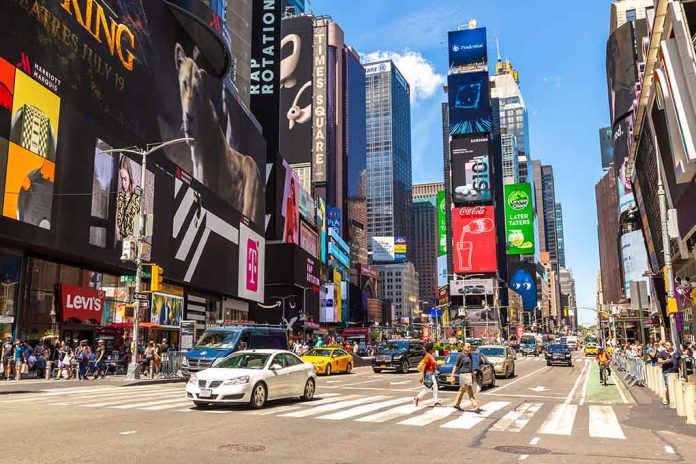 Famous Actor Ambushed by Teens
(BrightPress.org) – City streets are often dangerous places, even for celebrities. Frankie Grande, the actor and older brother of singing sensation Arianna Grande, found out all about random violence firsthand when he became the victim of a pair of teens with trouble on their minds.
2 teens punch Ariana Grande's brother, Frankie in the back of the head and run off with his bookbag

They were later arrested after trying to use his credit card at a nearby smoke shop https://t.co/ZBBsrnx5O5

— Glock Topickz (@Glock_Topickz) November 15, 2022
On November 9, the 39-year-old reality star was walking on Eighth Avenue in New York City when the youngsters ambushed him. The boys, aged 13 and 17, stole Grande's designer bag after striking him from behind. The bag contained an iPhone, Airpods, a wallet, and a pair of sunglasses.
Fox News Digital reported the actor refused medical treatment and told his Instagram followers that he was "safe and healing." The two juveniles made their way to a local smoke shop, where they got caught trying to use one of Grande's stolen credit cards. The police charged them both with unlawful use of a credit card, robbery, grand larceny, menacing and harassment, assault, and criminal possession of stolen property.
Earlier this year, it was Grande's little sister who was in the news for some stranger danger of her own. A stalker who repeatedly violated restraining orders showed up at her house in LA and threatened her. More recently, he broke into her Montecito home, tripped the alarm, and wound up in handcuffs. The singer wasn't home at the time.
Copyright 2022, BrightPress.org