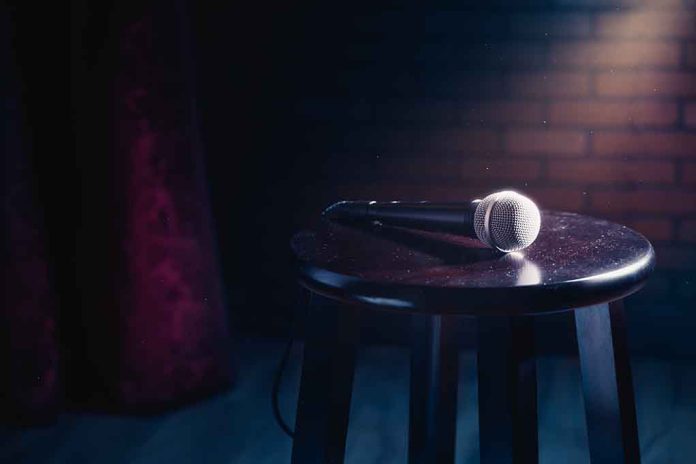 Famous Comedian Passes Away Suddenly
(BrightPress.org) – When Gallagher walked onto the set of "The Tonight Show" with Johnnie Carson in 1975, he earned his way into American pop culture with a unique prop act few could forget. With his "Sledge-O-Matic" at the ready, the boisterous comedian smashed his way into American homes and hearts at the expense of everyday items, always finishing the bit with a watermelon.
On November 11, Leo Anthony Gallagher Jr. passed away from massive organ failure while in Hospice care near Palm Springs, his manager confirmed to TMZ. He was 76. The comedian spent years in ill health after suffering several heart attacks near the end of his touring days in the early 2010s.
I loved Gallagher as a kid, what a weird combination of smart one liners and smashing fruit. I think he got locked in, that was his "Gilligan" bit, and people demanded it. I met him at baggage claim at LAX, he wasn't nice. but RIP anyway.

— TITUS (@TitusNation) November 11, 2022
Gallagher's rep told the outlet that he was fairly certain the comedian, who toured nonstop for decades, held the record for performing the most standup dates, "if by attrition alone." He noted that his client had issues, but in the end, he was "an undeniable talent and an American success story."
Gallagher's act was legendary. Originally a parody of the 1970s "Veg-O-Matic" commercials, the comedian's antics were nothing if not predictable, but the shows kept coming, and his career soldiered on.
The retired performer leaves behind a son, Barnaby, and a daughter, Aimee.
Copyright 2022, BrightPress.org