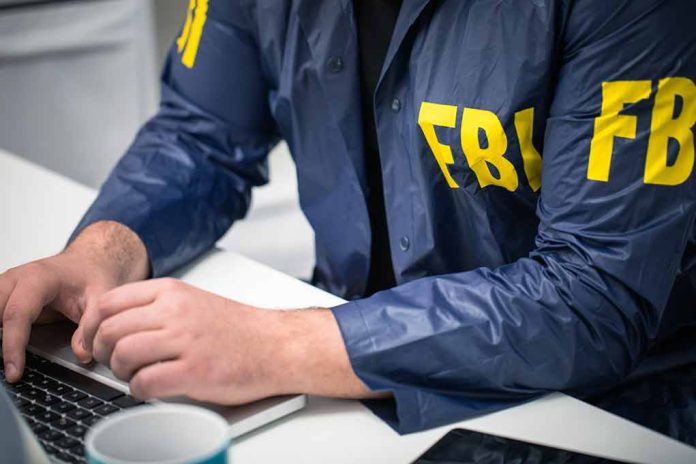 (BrightPress.org) – A former senior FBI agent who worked on the Russian collusion hoax investigation into President Donald Trump was himself disgraced due to allegations that he was working with a Russian oligarch. Charles McGonigal is expected to plead guilty at his next court appearance to charges that he illicitly conspired with Russian oligarch Oleg Deripaska while he was head of the FBI's head of counterintelligence for the bureau's New York field office, according to court filings.
McGonigal is changing his plea in relation to new charges of money laundering and evasion of U.S. sanctions. McGonigal stands accused of attempting to aid Deripaska by lobbying to have sanctions against him removed (they never were) in exchange for cash payments. McGonigal is one of the highest-ranking FBI officials ever accused of crimes and he led the counterintelligence division of the New York field office while they investigated Donald Trump for colluding with the Russians.
Prosecutors allege 54-year-old McGonigal received discrete payments in exchange for advancing an investigation against a rival Russian oligarch and attempting to ameliorate sanctions against Deripaska. Deripaska founded an aluminum company and was the richest man in Russia at one point. Washington sanctioned him and dozens of other wealthy Russians in 2018.
The charges were a part of Washington's investigation into Russian ties in the U.S., and McGonigal's misdeeds were detected as a result.
The U.S. Treasury Department indicated that Deripaska is under investigation for criminal racketeering, extortion, money laundering, and potential ties to mafia and murder.
McGonigal also stands accused of taking another $225,000 from an Albanian official, his attorney suggested that the case will also be resolved without a trial.
DARVO is an acronym for deny, attack, reverse victim order, which is a common tactic of abusers where they accuse their victim of that which they are guilty of. This case is a stunning example where one of the men responsible for investigating Donald Trump's "Russian collusion" is guilty of it himself.
Copyright 2023, BrightPress.org