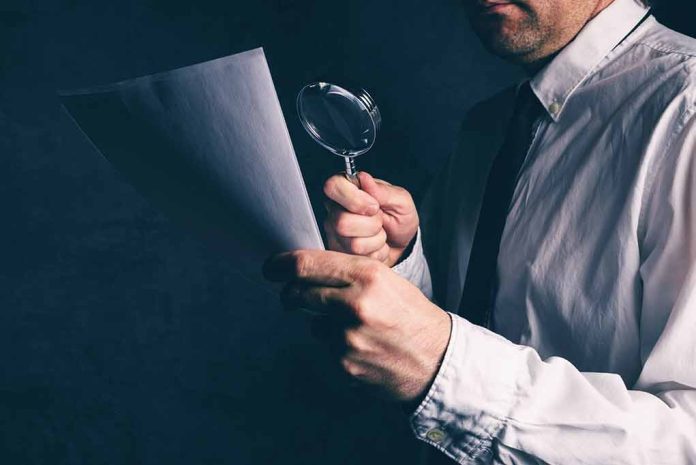 (BrightPress.org) – The FBI and by extension Director Christopher Wray have confirmed the existence of evidence that President Joe Biden was involved in a pay-for-policy scheme during his tenure as Obama's Vice President. At the center of the scandal is an FB-1023 form which alleged a criminal conspiracy between then-VP Biden and a foreign entity to engage in $5 million worth of bribery which financially benefited Joe Biden and various members of his family.
Rep. James Comer (R-KY) on the House Oversight Committee is demanding the document be produced for Congress to review, but so far the FBI has been dragging its feet and refusing to produce it. Wray refused to acknowledge the fact that the document and its serious allegations existed at all until recently.
His latest attempt at delay was an offer to allow the Senators to review the document at FBI headquarters, however, they say that's not good enough and that the document needs to be made public so the public has the right to scrutinize the allegations for themselves.
The Biden administration has consistently denied there is any substance to these claims, which if true, would suggest all evidence of them should rapidly come to light so it can be dealt with and the claims dismissed – if they are in fact baseless. However, so far the administration – through lackeys like Christopher Wray – has obfuscated and attempted to delay the work of the House Oversight Committee inspiring speculation that there may be legitimate provable wrong-doing by President Biden and his associates.
This is just the latest in an ongoing series of releases from the Oversight Committee, a previous report unveiled a complex money-laundering scheme that involved transfers of cash from foreign actors or their representatives to a network of funds and personal accounts to ultimately enrich Biden or his direct family members.
Sen. Chuck Grassley (R-IA) has already initiated contempt proceedings against Wray after repeated warnings to the latter that he must produce the documents as required by congressional subpoena. Grassley has read the document, per his statements, but was unable to give further information to Fox News until the FBI makes it available to Congress.
Copyright 2023, BrightPress.org