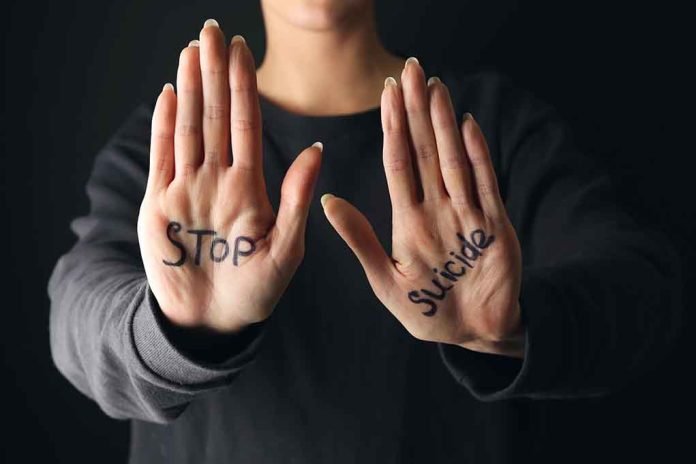 FBI Releases DETAILS After Mysterious Suicide Reported
(BrightPress.org) – For years, parents have warned their teenagers about the dangers of the internet. Yet, as the internet continues to mature and technology makes it easier to share private information, young people face threats not previously experienced in the past. While cyberbullying continues to be a real cause for concern, so does a new phenomenon that the FBI says could become deadly for teenagers.
The nation's premier law enforcement agency says a new threat against teenagers is growing. This new form of extortion by adults involves explicit online images. That's what happened in California recently, and now a boy is dead.
Teen Dies
In February, 17-year-old Ryan Last received an online message from someone he thought was an attractive girl. The teenager was a straight-A student and boy scout who wasn't prone to getting into trouble. His mother, Pauline Stuart, told the newspaper that he got caught up in an emotional and intimate relationship that turned criminal unbeknownst to her.
The scammer sent Last a nude picture of a girl, whom he believed was the individual he was speaking to, and asked him to send one back. After the teen sent a photo back, the scammer used the intimate image to blackmail him.
The cybercriminal demanded that Last wire $5,000 or face the prospect of the photo going public. When the teen informed the scammer that he didn't have the money, the criminal initially settled for $150. However, Last continued receiving harassing and threatening messages claiming the photo was going to be released.
Stuart said she went to bed that evening and everything seemed fine. When she woke up, her son was dead, leaving behind a note saying he didn't want to embarrass his family with his mistake.
FBI Issues a Warning
The FBI said that this form of extortion could begin on virtually any online platform. It could be a website with a forum, social media, text, or even a multiplayer game. If people can communicate two-way, extortion can happen. The FBI noted that, like Last's case, the crime starts when a scammer tricks the young person into believing they are interacting with someone who is their own age and is interested in a relationship.
Once the criminal gets a picture of their victim, they threaten to share it publicly. This creates shame, fear, and confusion. Oftentimes, the young victim gets caught in a cycle that prevents them from asking for help or reporting the crime to a counselor or law enforcement.
The FBI set up a website to help kids, teens, and caregivers understand how this form of extortion happens, how to avoid it, and where to get help if it occurs.
If you or someone you know has been affected by a story like this, a crime has been committed. Contact your local FBI field office, call 1-800-CALL-FBI, or report it online at tips.fbi.gov.
Anyone who is struggling to overcome thoughts of self-harm or suicide can call the National Suicide Prevention Lifeline at 800-273-8255 to connect with a trained counselor or visit the NSPL site.
Copyright 2022, BrightPress.org