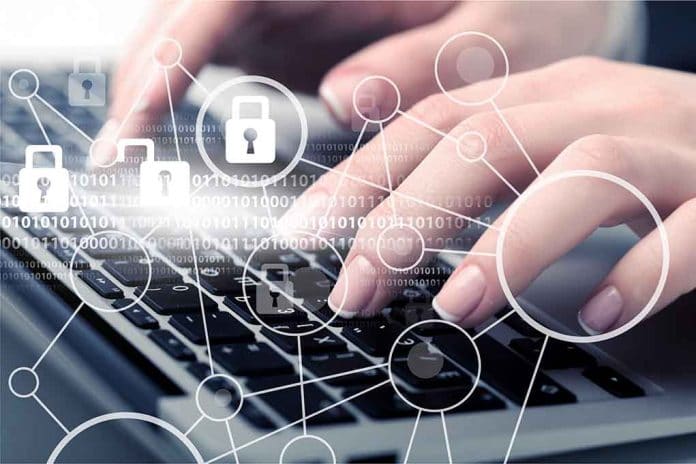 (BrightPress.org) – In May 2021, hackers obtained access to the Colonial Pipeline computer system. They shut down 5,500 miles of fuel pipeline carrying 45% of the fuel going to the East Coast. The FBI said an employee opened a link in a ransomware email, giving hackers open access to the network to shut down the fuel supplies for gasoline, diesel fuel, and jet fuel. Soon after, the government bolstered US defenses against cyber warfare attacks from Russia and China.
Heading into the third week of the Russian war against Ukraine, Russians are starting to feel the economic effects of heightened sanctions from the United States and Europe. Analysts claim Russia has some of the most sophisticated hackers in the world. On February 26, the Cybersecurity & Infrastructure Security Agency and the FBI said the Russians deployed destructive malware against the government and private businesses in Ukraine. Could Russia use these tools on American targets?
FBI Working to Prevent and Uncover Threats
In February, cyber officials warned American individuals and businesses to maintain vigilance against ransomware and increase their cybersecurity. Between May 2006 and June 2020, 156 significant cyberattacks hit the US. The hardest-hit organizations included government agencies, tech firms, and defense companies. Since Russia has invaded Ukraine and the US initiated intense sanctions against Russia, the Biden administration said it was on high alert over the possibility Russian-backed hackers would target the United States infrastructure system.
The FBI said it's working with partners and other government agencies to observe malicious cyber activity targeting vital US infrastructure. The nation's top domestic law enforcement agency added it's working diligently to disrupt and diminish threats to the United States. Recently, Secretary of State Antony Blinken said Russia was heavily targeting Ukrainian organizations, but there weren't any significant reports Russia tried to hit US transportation or electric grids.
What Can You Do to Prevent Getting Hacked?
The FBI said that if a corporation identifies something on their networks that doesn't look right, they usually contact the law enforcement agency immediately. Most cyberattacks occur because someone within the company unknowingly aids a hacker. Still, corporations have gotten better at protecting their networks and detecting problems in real-time in recent years.
Experts say there are several things people can do to protect themselves and their companies from becoming victims of cyberattacks. First, never open an email and click a link in it, even if it looks legitimate. Experts say it's always better to find the link through other means, such as a Google search, to ensure it's safe.
Another thing people can do is ensure their computers are up to date with the most recent system updates from Windows or Apple, and their anti-virus and anti-malware software is up-to-date.
Additionally, individuals should monitor their bank accounts closely. Problems are easier to fix when people identify them quickly.
The key is for individuals and businesses to pay attention to what they are doing online. Even then, people could be at risk from ransomware or a cyberattack.
Copyright 2022, BrightPress.org