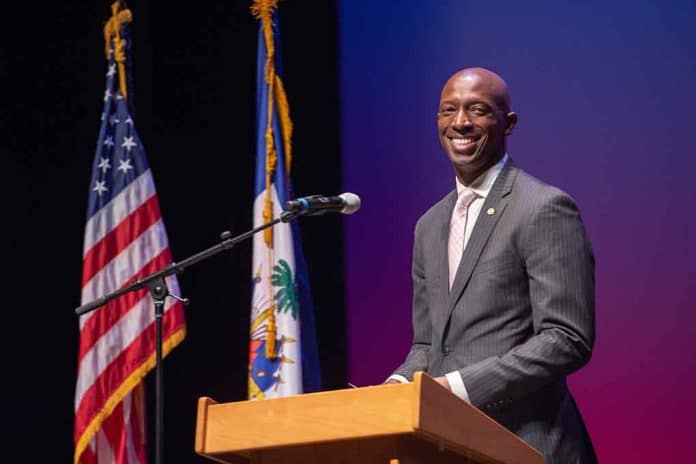 Feds HIDING Assassination Details of World Leader
(BrightPress.org) – On July 7, 2021, Haitian President Jovenel Moïse was beaten and shot multiple times in his home during a successful assassination attempt. Recently, the Miami Herald acquired a police report from Haiti detailing how two Haitian-Americans, along with former Colombian soldiers, stormed the president's palace and left him for dead. The report said 40 suspects told authorities that US law enforcement agencies backed the plan.
"Sources familiar with the case say that prosecutors want to keep under wraps the past undercover work of former informants for the DEA and FBI who have been implicated in the assassination plot"https://t.co/ZY7PeEYLXN

— Jake Johnston (@JakobJohnston) April 28, 2022
As a criminal case unfolds in Miami, prosecutors asked a federal judge to seal evidence about the potential work of former US government informants. The government says the informant's past activities needed to be protected in the interest of US national security. Officials also said the information is classified and the government cannot disclose the information to the defense team. The prosecutors said that classified information is for the judge's eyes only.
Assistant US Attorney Walter Norkin informed federal District Judge Jose Martinez that information was protected under the Classified Information Procedures Act. Some say that Martinez's decision could help the US government avoid embarrassment by not releasing what US officials knew about the assassination. Meanwhile, anti-American sentiments are growing in Haiti over the rumors of US involvement in the president's death.
Copyright 2022, BrightPress.org