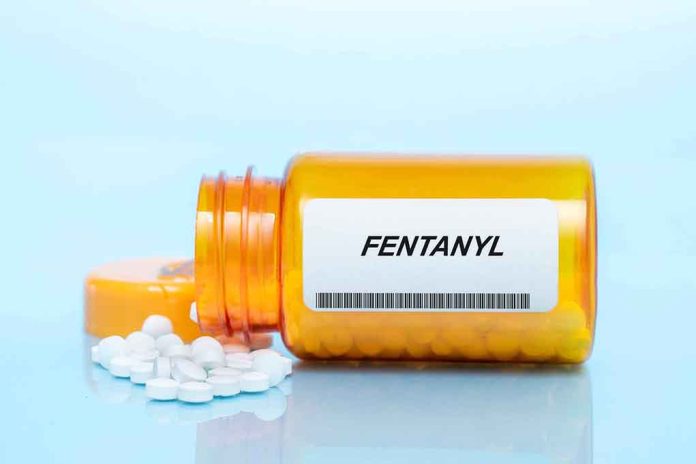 (BrightPress.org) — King County in Washington State is having a new problem in addition to the endless miasma of drug use and homelessness: the Seattle morgue is full of Fentanyl overdose deaths.
Public Health Director Dr. Faisal Khan said, "The Medical Examiner's Office is now struggling with the issue of storing bodies because the Fentanyl-related death toll continues to climb," at a recent board meeting. He said they were regularly exceeding the number of coolers they have for storing bodies.
Seattle prefers to ignore the problem, the city has known for some time now that most of the homeless have a drug problem. They tried suing pharmaceutical companies over the issue in 2018 instead of rectifying their shelter problems or addressing rampant drug use directly. "Dangerous and traumatizing" was how chronically homeless recovering addict Jordan Nelson characterized city shelters.
Most of the Fentanyl takes the form of white power or pills making overdoses extremely likely. Many of the individuals on the street aren't seeking help, compounding the problem. Additionally, free needles and other paraphernalia programs facilitate the process, especially for the homeless.
As of January 22nd, they've already had 31 Fentanyl overdose deaths for 2023. King County which includes the city of Seattle, suffered 1,019 overdose deaths in 2022 with the majority of those, 686, being due to Fentanyl. The local government may not consider it a problem as most of the dead are homeless; 310 of the deaths in 2022 were among the homeless population. These numbers have only grown in the last few years, in 2018, 195 homeless died from drug overdoses, so deaths are up over 30% in just four years.
The city has been making the problem worse since 2022 when the state supreme court declared the felony drug possession law unconstitutional. Instead of reworking the law, the Democrat-led legislature decriminalized possession, making it a misdemeanor. Handing out tickets to addicts openly injecting in the streets doesn't seem to be working as the bodies continue to pile up.
Copyright 2023, BrightPress.org