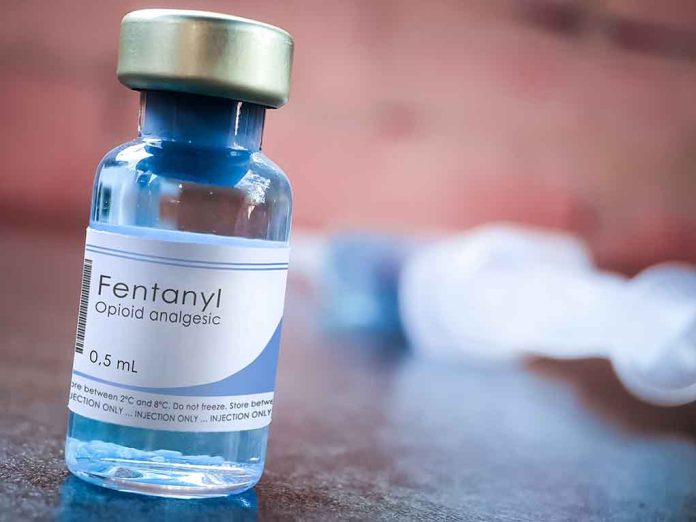 (BrightPress.org) — Fentanyl is a rare word when it comes to corporate media and politicians on both sides of the aisle. Responsible for upwards of 300 deaths per day (most of them teenagers or young adults) the drug is an incredibly potent synthetic opioid that can kill people with as little as 2 milligrams.
With approximately 100,000 overdose deaths per year in the United States, more than half of those involved fentanyl. The severity of the crisis is difficult to ignore, especially when considering the government's response to COVID-19. A multimedia campaign was blasted out into the culture 24/7 for two years reminding people to wear masks, get an experimental injection, and socially distance themselves from friends, loved ones, and religious gatherings. When it comes to the killer drug taking hundreds of kids out per day, we hear barely a peep from government and medical authorities.
Fentanyl also hits infrequent or new users which is how it kills teens and young people. Many of the folks who died from it had no idea the drug was a part of what they were ingesting. The powder is mixed with cocaine and other substances, and the pills are sold as 'ecstasy.'
Tyler Sanders was a bright young actor who passed away in the summer of 2022, his death now being ruled a fentanyl overdose according to the L.A. County coroner. His passing highlights how young people can be taken out by the drug.
Border agents are doing their best, seizing over a million fentanyl pills in Port of Nogales, New Mexico on Wednesday, the 28th of December. They also found 4 pounds of fentanyl powder, and 37.55 pounds of methamphetamine. They had a similar bust five days prior, seizing another million pills between two vehicles trying to cross at the same location.
While the Biden administration loves to harp on about the dangers of 'white supremacy' or 'extremists' when was the last time they mentioned fentanyl?
Copyright 2023, BrightPress.org