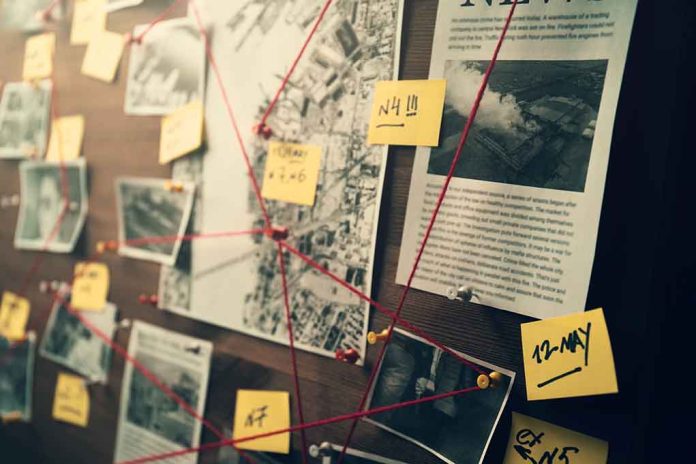 (BrightPress.org) — In Florida, exposing kids to explicit or adult-themed content is illegal. It's generally considered such across all fifty states, but recently there has been a lack of enforcement actions when it comes to public performances or events that display gender-bending and homosexuality.
After multiple complaints, the Florida Department of Business and Professional Regulation has launched an investigation into "A Drag Queen Christmas." The show has been making rounds around the country, with its final stops in Florida at the end of 2022.
Their San Antonio show went viral for two reasons: first, there was a small armed protest outside the venue and second, the content recorded by independent journalist Taylor Hansen showed an adult performance with scantily clad adults regularly interacting with children in the audience.
"All Ages" Drag Queen Christmas Mega Thread 🧵

Yesterday, a blatantly sexualized show meant to groom children was hosted in Austin, TX.

This is a national tour with 36 shows in 18 different states, including DC.

There is much to go over so it will be covered in this thread ⤵️ pic.twitter.com/5mmLaJG3TY

— Tayler Hansen (@TaylerUSA) December 15, 2022
Readers may want to examine the content for themselves so that they can understand why multiple complaints were made. It's so explicit and inappropriate that even LA-based Drag Queen Kitty Demure made a critique. "There was absolutely nothing there that I want my child to see," he said. "They're destroying the lives of normal average LGBT people. They make us look bad. They make us look like predators."
Unlike Texas, Florida is taking action and doing so publicly. "The Department is actively investigating this matter, including video footage and photographs from the event," they said in a published statement. The statement further explained that they will forward evidence, including videos and photographs to law enforcement for further action. Exposing kids to explicit material can get your license to operate a business revoked in Florida, so this will be an interesting story to follow as it develops in 2023.
The statement further thanked the public for bringing the issue to their attention and reminded readers that these types of investigations are ongoing.
A Drag Queen Christmas has its final show on December 29th in Miami, presuming they aren't arrested beforehand.
Copyright 2022, BrightPress.org