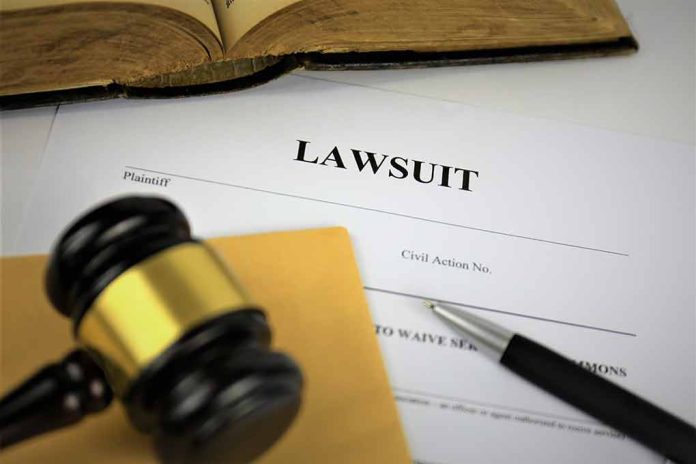 (BrightPress.org) – Florida Attorney General Ashley Moody has filed suit against the Biden administration for its failure to respond to a Freedom of Information Act request asking for proof they are not using taxpayer dollars to provide crack pipes to the public.
Moody is asking the federal court to force compliance with their FOIA request. The Justice Department and Department of Health and Human Services have had the request for over a year, the federal law regarding such requests gives them 20 business days to respond, and they've clearly failed to meet that requirement.
The FOIA request was looking for documentation pertaining to federal grants which have been utilized by independent or nonprofit agencies to distribute safe smoking kits which typically include small glass pipes that can be used to smoke crack and other drugs. 
Moody's office responded with a request for comment with a statement that implied they're simply seeking to inform the American public as to whether or not their tax dollars are being used to purchase "crack pipes for drug addicts." The statement continued by elaborating on the current opioid crisis, and the outrageous fact that the Biden administration is stonewalling for over a year on a FOIA request. They said they will take them to court to get the truth to the American people. 
Initially, the request followed a February 2022 announcement regarding a federal $30 million grant program that reimbursed local governments or organizations that give out safe smoking kits, justifying it with advancing racial equity. It almost sounds like they're implying racial minorities have more drug addicts than majority communities, a rather racist trope. 
A report from the Washington Free Beacon in 2022 showed that these kits were providing small glass pipes in the Democrat stronghold cities of San Francisco, Annapolis, and Seattle. The White House denied the allegations that crack pipes were being distributed, and the Beacon followed up by showing that New York City, Washington, D.C., Boston, Richmond, and Baltimore-based organizations all distributed glass pipes in their kits which could be used for crack or any substance. 
Copyright 2023, BrightPress.org