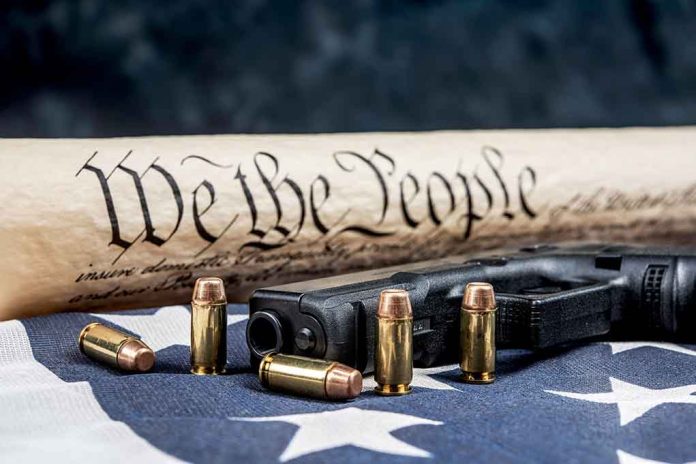 (BrightPress.org) – Florida Governor Ron DeSantis signed constitutional carry into law in the state of Florida on Monday, April 3rd. Florida will become the 26th state with constitutional carry laws on the books. These are laws that are designed to reinforce the second amendment by enshrining it in state law. 
Constitutional carry states generally allow concealed or open carry of firearms without any additional permit, and the trend has advanced in recent years with more and more states recognizing the constitutional right of individuals to carry firearms in public for self-defense or otherwise. Florida's law is specific for concealed carry. 
The NRA was very proud to "spearhead" the move, they issued a brief statement to Fox News Digital applauding the initiative. The removal of "undue bureaucratic barriers" was an affirmation of Americans' fundamental right to self-defense, according to their statement.
The Florida Senate approved the measure 27-13 last week, sending it to DeSantis first thing Monday morning. With Florida becoming the 26th state to approve constitutional carry, it's tipped the majority of states nudging the U.S. closer to a constitutional carry nation. 
Florida's version allows adults over the age of 21 to carry firearms without asking for a permit or paying a fee, it doesn't negate their permitting apparatus however, and if folks still want to get a permit they can apply for one just the same. 
The law officially goes into effect on July 1st, 2023. Republicans advanced the measure while arguing it would allow residents to protect themselves and their homes while also reinforcing the rights guaranteed under the Second Amendment and the Bill of Rights. Opponents argued that easier access would lead to more violence.  
Crime statistics are available for anyone to parse, and some already have shown that there's no statistical impact on constitutional carry when it comes to murder rates, officers killed, or firearm homicides. Over the years, the issue has been repeatedly examined and many of the studies conflict, showing contrary results depending on the specific context involved.
Copyright 2023, BrightPress.org