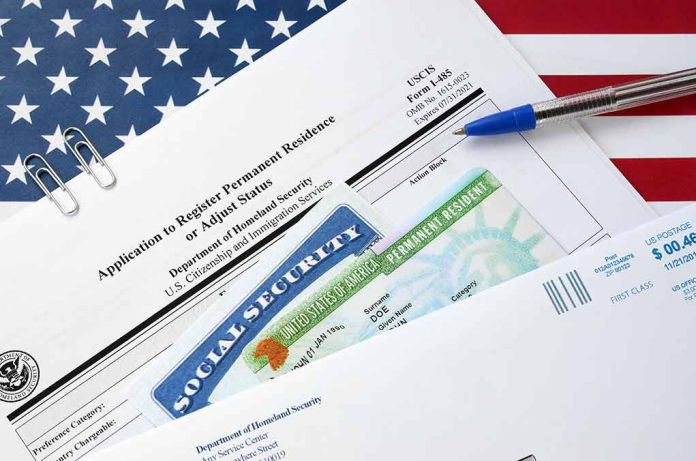 (BrightPress.org) – Florida Gov. Ron DeSantis announced a new effort to battle illegal immigration by expanding the E-Verify program for all employees in the state. Senate Bill 1718 would make it extremely difficult for illegal immigrants to work in Florida, which will act as a deterrent to discourage further migrants from coming into the state.
Additionally, the bill enhances penalties for human trafficking and smuggling and prohibits local governments or NGOs from using taxpayer dollars to get identification like a driver's license for illegal immigrants. DeSantis also stressed that Florida will not recognize licenses from other states issued to migrants who are in the country illegally. 
E-Verify is the U.S. Citizenship and Immigration Service's digital system that allows employers to screen applicants based on their immigration status. Opponents argue that implementation of the law would have negative impacts on much of Florida's industry and commercial sectors. Current estimates suggest as many as 400,000 undocumented workers are already employed in Florida, and they contribute to Florida's economy and tax base as such. With unemployment exceeding low and workers hard to find in the Sunshine State, the negative impacts on businesses could be severe. 
During his speech on Wednesday, May 10th, DeSantis criticized California for giving illegals quasi-legal status by issuing them state identification cards and other privileges reserved for legal residents and citizens. Referencing the left's desire for open borders, he implied the process of granting them IDs is a defacto legitimization of their illegal status. 
DeSantis seems unconcerned by the claims of his detractors. Far more pressing is the expiration of Title 42 (a pandemic-era policy that allowed almost half of the people coming over the southern border to be turned away) and the anticipated surge in people coming over the border to apply for asylum. Dramatic and concerning footage keeps coming from border towns like El Paso, showing swarms of homeless migrants camping out on the street. Hordes of single adult men wait in line to be processed by border officials while others battle desperately for food handouts. 
Copyright 2023, BrightPress.org