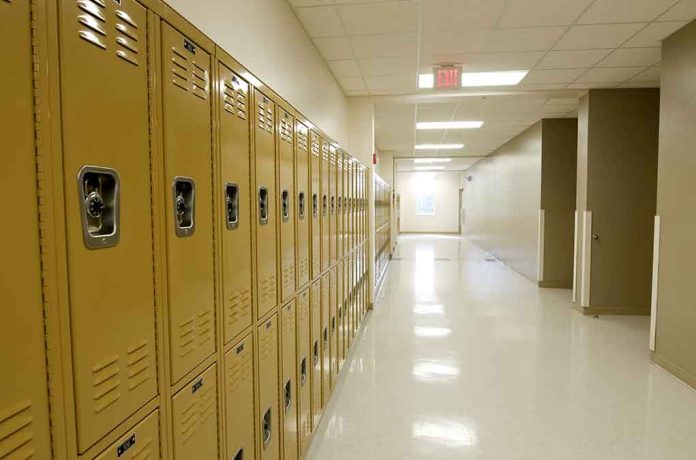 (BrightPress.org) – Florida Governor Ron DeSantis is charging forth against radical LGBTQ indoctrination in public schools by expanding his controversial Parental Rights law to include all grades; it was previously limited to kindergarten through third grade.
Signed into law last year, the controversial bill was hammered by leftists and corporate media as the "Don't Say Gay" bill, when it had nothing to do with restricting the use of the word "gay." The historic bill enshrined parental rights in Florida law and was signed by DeSantis on March 28th, 2022.
That bill prohibited controversial instruction on subjects like gender identity and alternative lifestyles or other adult topics not appropriate for discussion with young children. The new proposal would expand that practice to all grades unless the instruction was part of a reproductive health lesson that students could opt out of.
The proposal won't require legislative approval but it will require a vote from the state Board of Education and is a product of the state Education Department. The new addendum was first reported by the Orlando Sentinel.
White House Press Secretary Karine Jean-Pierre was visibly agitated while discussing the rule change. While implying it was "completely, utterly wrong" Jean-Pierre shifted blame from extremists hijacking educational institutions to push propaganda onto kids to the "hateful" targeting of alphabet people (LGBTQ). President Joe Biden has previously condemned the rule change which empowered parents to discuss controversial adult issues with their children, over teachers who may not have their best interests at heart.
Republican presidential primary candidate Nikki Haley agrees with DeSantis and has suggested that the prohibition could go further with stricter protocols and extending it into more grades. She's undoubtedly pleased by the new proposal.
DeSantis has been fighting hard against the gender-bending of the youth, he urged the state medical boards to vote against gender-bending treatments, surgeries, or other interventions that could cause irrevocable harm to vulnerable young people and they did. Leftists see him as the enemy, whereas parents and conservatives find his willingness to stand up to radicals encouraging.
Copyright 2023, BrightPress.org