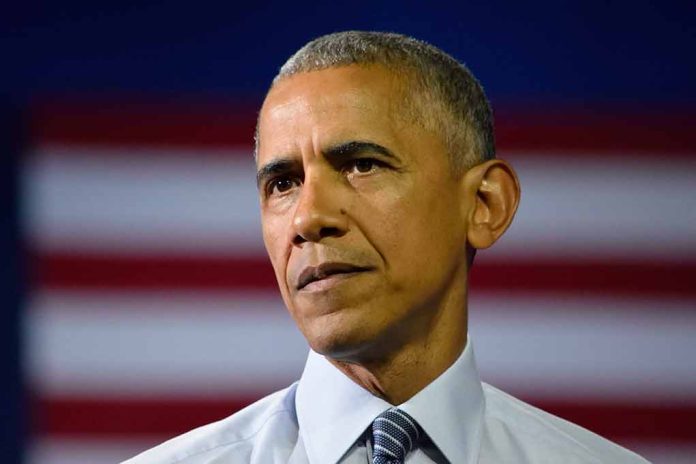 (BrightPress.org) – The Daily Signal has obtained 217 pages of partially redacted documents exposing the collusion between outgoing members of the Obama administration and the Clinton campaign to derail or "torpedo" the incoming Trump administration in the time between his surprise election in November 2016 and his inauguration months later on January 20th, 2017.
The main theme of the documents is the acquisition of secret information regarding Lt. Gen. Michael Flynn, who was targeted after members of this same cabal used the information they acquired to spawn the Russiagate hoax, the DNC-spun narrative that Russia was somehow responsible for Trump's 2016 win.
Flynn made a phone call to Russian officials during the transition period, which was lambasted by talking heads in the media as some kind of wrong-doing. He had previously served under the Obama administration as Director of National Intelligence and was Trump's pick for national security adviser. Flynn was hired in 2012 and fired by Obama in 2014 over clashes regarding national security policy. Flynn wrote in his book that he thought Obama was not aggressive enough in his pursuit of America's enemies, allowing them to flourish.
Obama had reportedly encouraged Trump to avoid hiring him. Flynn believes that the reason was he had insights into the origins of the Russiagate hoax and had "put the fear of God" into Obama during their discussions. Ultimately, bad press and criminal charges led to Flynn resigning from the Trump administration just a few weeks after he began in the role; he was ultimately pardoned by President Trump in 2020 after being convicted on charges of lying to the FBI. Other charges against him were dropped around the same time.
The new documents shed light on these events by indicating many Obama officials sought to "unmask" Flynn, making his professional communications a matter of public record. This process ultimately led to Flynn being disabled and dislodged from Trump's administration at a time when it was just getting started.
Copyright 2023, BrightPress.org