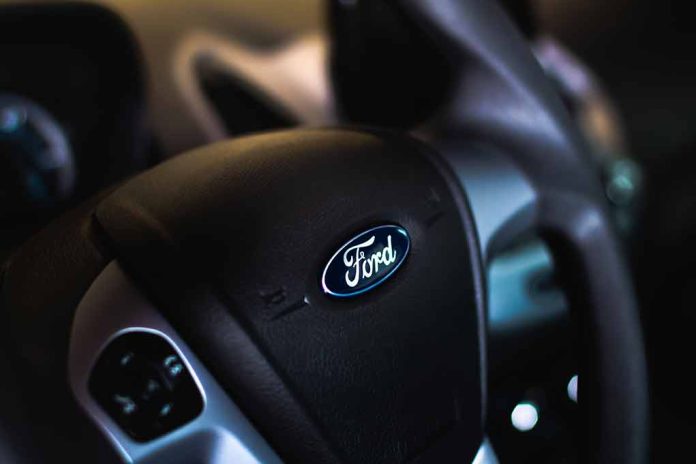 (BrightPress.org) – Ford Motor Company will no longer scrap AM radio capabilities of their 2024 models thanks to a massive backlash from consumers and politicians from both major political parties. CEO Jim Farley announced the course correction on Twitter, saying that the AM feature was an essential component of the emergency alert system, and for that reason, it will be included in all their 2024 Ford and Lincoln brand vehicles.
He went so far as to add that any Ford Electric Vehicles (EVs) without AM capabilities will get the feature in a future software update. He also thanked their manufacturing and product development teams for quickly responding to customer feedback.
The proposal to remove AM capability has been spreading across multiple auto manufacturers including Mazda, BMW, Tesla, and Volkswagon. There is some concern that EV engines could interfere with AM signals, decreasing the sound quality. Ford had previously cited marketing research that suggested less than 5% of in-car audio content was coming from AM stations.
Multiple politicians spoke out against the proposed change noting that it's a necessary part of our national emergency response and that the content on AM stations is primarily news, sports, and talk radio with millions of listeners around the country.
Reps. Josh Gottheimer (D-NJ) and Mike Gallagher (R-WI) penned a letter to Deanne Criswell, an administrator for FEMA to express their joint concerns about the necessity for AM access in vehicles. In their letter, they addressed the fact that AM signals can propagate further at night due to atmospheric changes making them much more effective for coordinating emergency responses in a disaster.
In February, seven ex-FEMA administrators wrote to Transportation Secretary Pete Buttigieg to request he uses his authority to ensure AM access in future generations of American-made automobiles. Commissioner of the FCC, Nathan Simington agreed and also added that much of the American heartland relies on AM signals for communication and entertainment.
The National Association of Broadcasters tweeted their approval and encouraged other car manufacturers who removed the feature to follow Ford's lead and restore it.
Copyright 2023, BrightPress.org