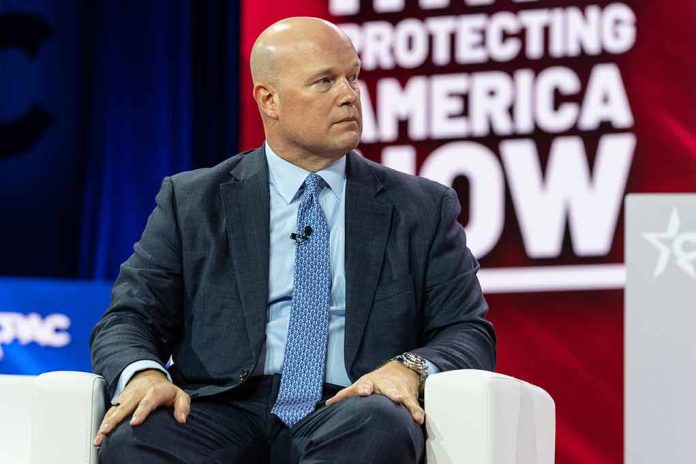 (BrightPress.org) – Senator Chuck Grassley (R-IA) has made the apocalyptic claim that not only has Joe Biden and his family received bribes in relation to the firing of a Ukrainian prosecutor, but that the Burisma CEO who arranged the bribes made 17 recorded phone conversations with the then-VP as potential blackmail material. Former acting Attorney General Matt Whitaker discussed the developments with "Fox & Friends First" on Tuesday, June 13th.
Whitaker called the developments "explosive," reminding viewers that the details about the alleged recordings between Biden and the Burisma executive detail a criminal conspiracy and that their very existence was redacted by the FBI when they originally offered the 1023 form to congressional investigators on the House Oversight Committee. That means that the FBI knew about the conspiracy and actively attempted to conceal its existence from the public.
Grassley made the revelations Monday, June 12th regarding the Biden family taking Ukrainian bribe money. That story is occurring concurrently with Trump's indictment and arraignment in Miami related to his handling of documents, seemingly favored by major media over an alleged international bribery scheme involving the current President.
The FBI FD-1023 form recorded contents from an interview with "a highly credible person" who told FBI investigators that Biden had taken bribes and the details of the transactions were recorded by the Ukrainian executive who arranged the payments as "an insurance policy."
House Oversight Committee Chairman Rep. James Comer (R-KY) discussed the 1023 form on "Sunday Night In America," with host & former congressman Trey Gowdy. In their discussion, Comer called out the Justice Department for its failure to properly investigate the ordeal. He also said that FBI Director Christopher Wray had originally denied the existence of the document, before producing a redacted version and ultimately the whole thing. That was only after a whistleblower came forward to contradict the official FBI narrative, potentially sharing the unredacted version with the Oversight Committee.
Comer suggested there may even be more documents detailing other Biden bribery schemes in existence that have yet to come to light.
Copyright 2023, BrightPress.org